Jamaica's Minister of Tourism, Edmund Bartlett has again said that Jamaica is safer than ever after the recent state of emergency was called in the Saint James Parish.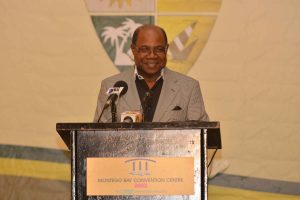 In a statement, he reiterates that Jamaica remains a safe destination for all tourists and the state of emergency has been put in place as an added precaution giving greater powers to the police force ensuring that Jamaica maintains its enviable record of safety towards tourists.
Bartlett said:
"Security, safety and seamlessness is the standard that defines destination Jamaica and the country continues to be very much open for business and we continue to welcome tourists from all over the world to enjoy the warm Jamaican hospitality".
St James is one of 14 parishes in Jamaica and the Minister confirms that the area that has been largely affected by the recent troubles is one that is rarely visited by tourists.
These enhanced security measures are not out of the ordinary in international tourism markets and the Jamaican residents have shown great support of this action with a resident from the affected area declaring, "This is the best thing that could have happened at this time".
Provisional data shows 4.3 million tourists visited Jamaica in 2017, which represents a 12.1 per cent increase over arrivals in 2016.