May the best ideas win: It's time to break down silos to create better journeys
Contributors are not employed, compensated or governed by TD, opinions and statements are from the contributor directly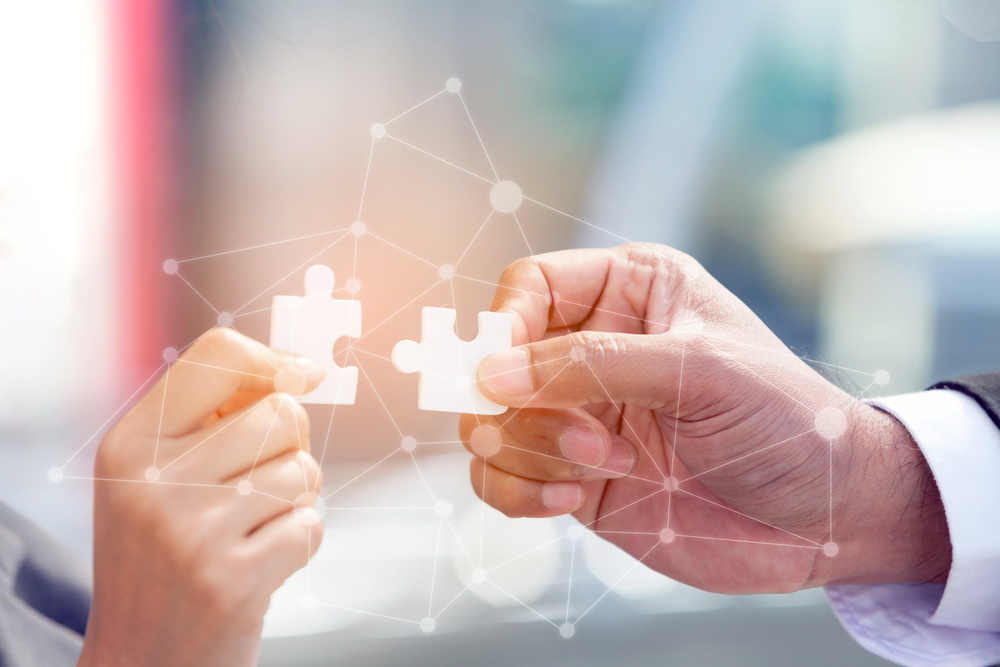 Remember when online shopping still made us nervous? When online dating seemed outlandish at best and dangerous at worse? Or how normal it was to walk to a rental store to watch a movie?
Fast forward just 20 years, and Amazon is the world's largest retailer, 40% of new couples met online in 2019, and most teenagers probably don't even know what a VHS tape is. Even though we're always talking about digital transformation, it's easy to forget how radically our lives have changed in recent years, writes Christophe Bousquet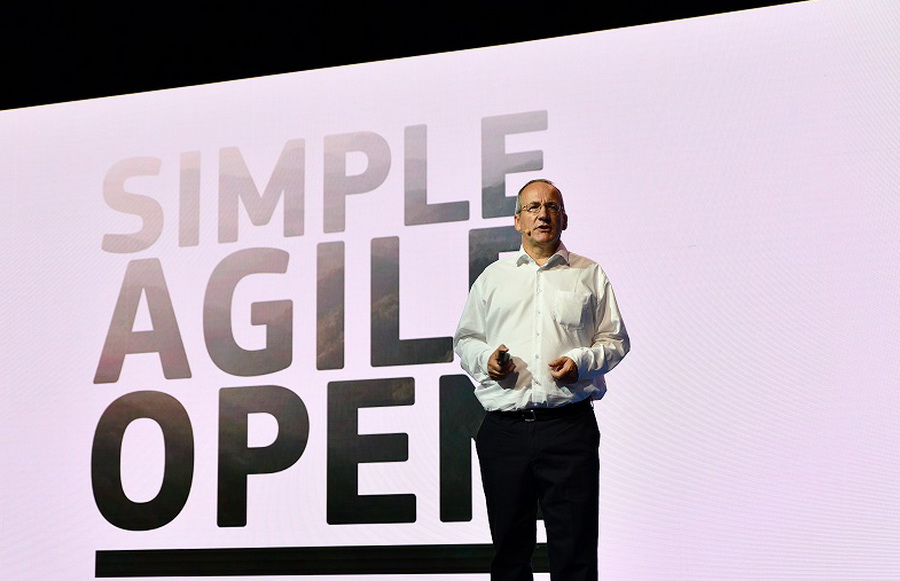 , senior vice president of Airlines R&D at Amadeus.
That's why I'm such an optimist when it comes to the travel industry. Just as Amazon disrupted retail with big data, and Netflix transformed the entertainment industry with on-demand, personalised access to content, I'm confident that the aviation industry is in the midst of a transformative change. The foundation of this change isn't just technology, it's a pioneering approach to collaboration.
Travel has historically been siloed – each stage of a journey taking place distinctly from the other. With access to Cloud technology and Open APIs, Amadeus is bringing together disparate players and competitors to radically shake up the travel industry and the way we work together.
"Amadeus is choosing to put itself in competition with its own ecosystem"
With open APIs, different players within the industry can build on each other's technology to develop solutions which benefit travellers. Amadeus is pioneering this with the Amadeus Airline Platform, which gives other companies and even competitors the opportunity to build on our technology and create airline solutions. This gives airlines the freedom and flexibility to grow with whichever partners and providers they prefer – whether that's Amadeus or not.
In other words, Amadeus is choosing to put itself in competition with its own ecosystem. Because at the end of the day, the industry will only benefit if the best ideas come to fruition, and that requires open access to information for all.
That sounds nice in theory, but what does it look like in practice?
Take booking for example. At a customer forum in 2018, airlines said they needed an application that would allow travellers to compare multiple flights without leaving their website. They wanted to build loyalty, drive the travel experience, and combat competition from third-party price-comparing travel sites. We knew we needed to build something that could boost conversions, lower customer acquisition costs and unlock more upsell and cross-sell opportunities for airlines. So Amadeus turned to a long-time partner, Celerity, and put our experts to work.
With Celerity's advanced technology, agile development skills, and established industry expertise, we developed a solution that allows travellers to compare prices in the same window, save and share itineraries, receive alerts, view and buy added services, and evaluate all options without ever leaving an airline website.
And when we talk about rapid innovation, we mean it. In the span of just six weeks, we went from idea to proof of concept. Avia Flight Compare (above) is now available to Amadeus Airline Digital customers.
Part of what made such a rapid turnaround possible is the strategy behind the Amadeus Airline Platform. It's essentially an open marketplace for airlines to access custom branded apps built by Amadeus partners like Celerity, accelerating innovation and decreasing time to value.
Another example is disruption management. In June 2019, Salesforce and the Amadeus Airline Platform partnered to give airlines the ability to develop a truly personalised relationship with their customers throughout their trip. For travellers, this means a disrupted journey can be handled with SMS flight delay alerts, messaging and conversational bots, as well as ensuring that call centre staff and even the cabin crew know what's going on and have access to relevant data, to make the best decisions in real-time. There's nothing more stressful than a disrupted flight. Anything we can do to make that experience better for travellers and easier for airlines to manage should take first priority.
"We've hosted hackathons with 30 airlines"
But big players like Salesforce aren't the only ones with bright ideas.  That's why we've also created a 'Self-service API' within our platform, to give smaller independent developers and start-ups the ability to build on Amadeus technology to create their own solutions. We are very much aware that the next big idea in travel is as likely to come from within as it is to come from without. A big part of our innovation activity is to look outward and to do everything we can to help the best and brightest ideas bubble up to the surface.
One of the ways we do this is through hosting hackathons, where developers and technical experts from airlines, start-ups and other third parties come together to find solutions to problems that airlines are experiencing. During the hackathons, the teams use our existing platform technology and look at integrating that further with outside tech to build new capabilities. We've hosted hackathons with 30 airlines since the platform was first launched where airlines have come up with impressive prototypes.
For example, in April this year, Korean Airlines demonstrated a chatbot 'Chat & Book' with the ability to integrate airline bookings into chat rooms created by a group of friends. This chatbot helps the group complete their entire booking, from inspiration to payment, within the chat platform.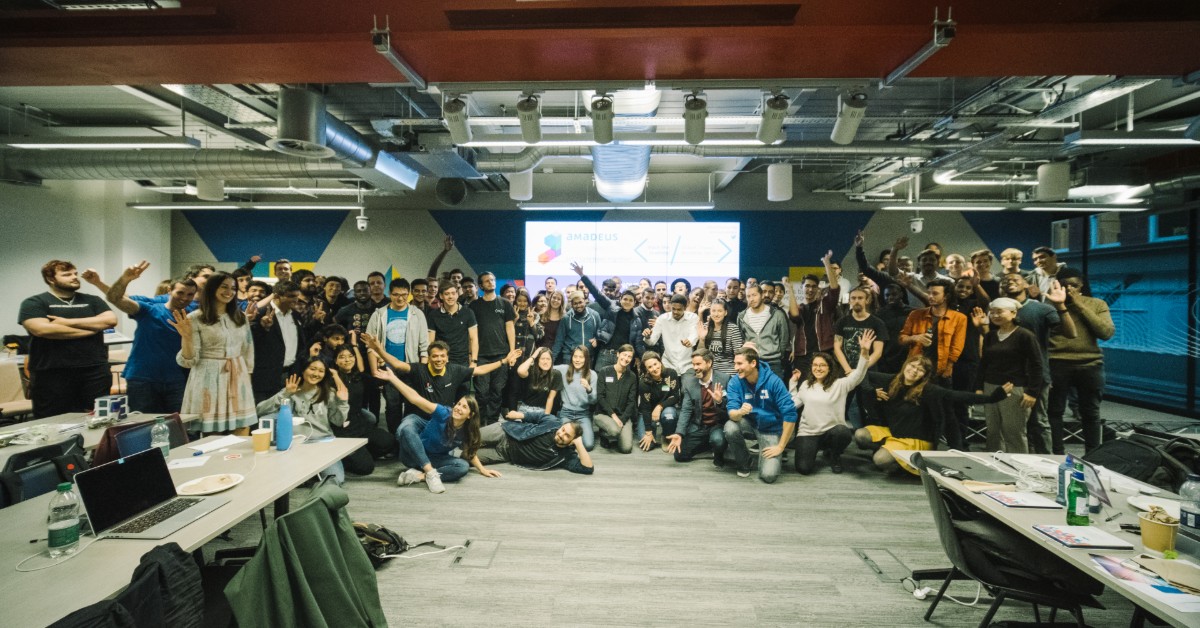 And finally, we can't forget Amadeus' commitment to industry simplification programs such as ONE Order and NDC, which are bringing more simplicity and agility as the travel industry moves towards retail-driven systems. Amadeus has been working side by side with airlines, travel sellers, and industry players such as IATA in order to help develop these standards and implement them across the industry.
"Nobody benefits from a siloed approach to innovation"
Whether we're working on the booking process, disruption management or innovation, one of our guiding philosophies is that if we help everyone work together more easily, with all of the tools and information they need at their disposal, radical change and innovation is bound to happen.
You might think we're crazy to embrace a strategy that could empower our competitors. But I think we would be crazy not to. Nobody benefits from a siloed approach to innovation. We are confident in our technology, and we are committed to our mission. If travellers are going to benefit from a new, more streamlined and personalised travel experience, we need the world's best minds on the case.