Surabaya, on the Indonesian island of Java, is known to locals as Kota Pahlawan, the city of heroes, thanks to its importance in the Indonesian National Revolution. Of course nowadays, it is more famous for gorgeous sunsets, beautiful parks, malls, dining venues and attractions such as the Sanggar Agung Temple, Museum 10 November and Suramadu Bridge.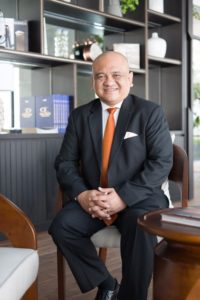 The tourism powerhouse is now home to Oakwood Hotel & Residence Surabaya which aims to provide "home-like comfort amid a bustling city" and easy access to those attractions. I spoke to GM Shafar Jamaludin to learn more.
Jamaludin begins enthusiastically: "We are here and we are open! Anyone should consider us when looking to stay in a five-star property in Surabaya."
The GM is originally from Penang, Malaysia, but was brought up in Kuala Lumpur. Oddly enough, he has never worked in his home country but has spent the last 27 years overseas, mostly in Japan where he also studied.
He then moved to Phuket, Thailand and Wuxi city in China (two hours west of Shanghai), working for brands such as Radisson Blu, Sheraton Grande, Hilton and Novotel – all three being brands in the hotel industry.
"I've been in hospitality my whole life," laughs the GM, "It's the only thing I know how to do!"
The rooms
Rooms are divided into four categories: Superior Room, Studio Deluxe Apartment, One-Bedroom Apartment and Two-Bedroom Apartment.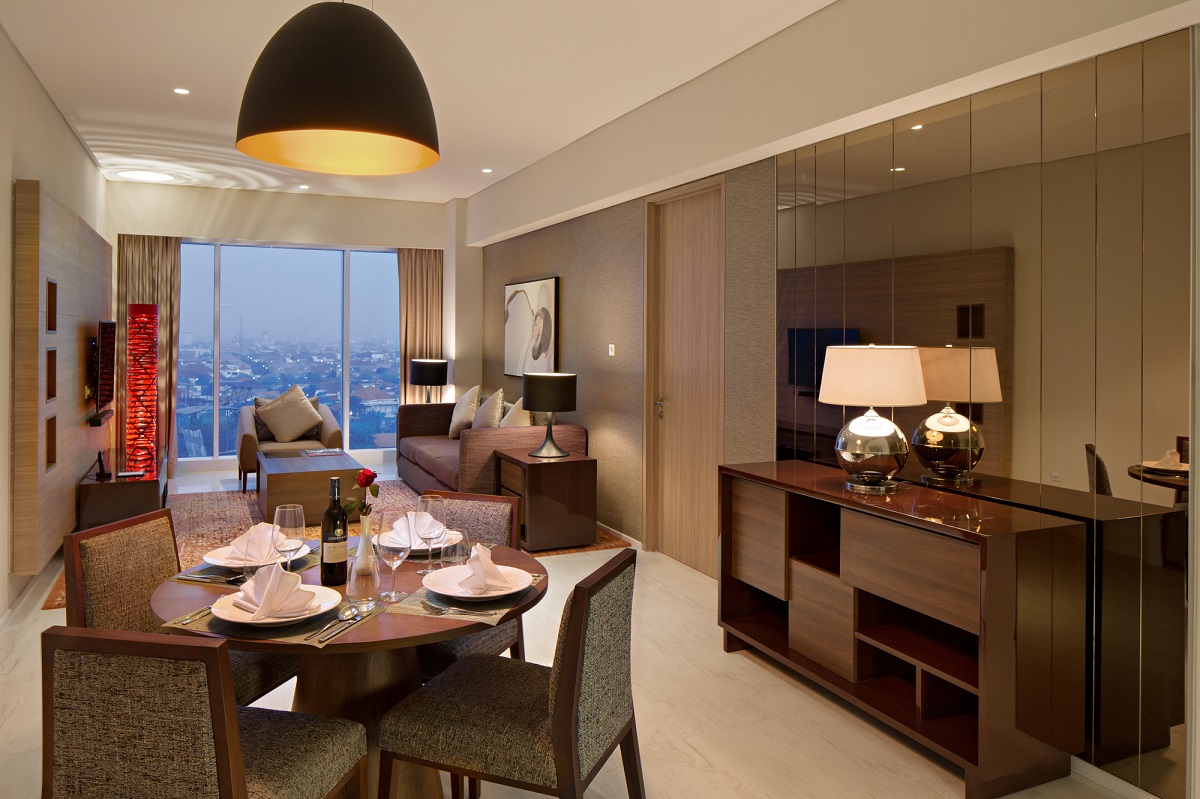 The Superior Rooms come with view of east Surabaya's vibrant city lights plus a kitchenette and laundry machine, and each Studio Deluxe features a fully-equipped kitchen including dishwasher.  The apartments have a separate living area and fully-equipped kitchen, plus dining area for four people (in the one-bed) or for six people (in the two-bed).
However it is the tech that really makes the rooms come alive: "We have the newest, largest and most technologically advanced rooms in the area," continues Jamaludin.
"All of them are equipped with a Samsung Smart TV which you can connect seamlessly to your laptop or mobile device. You can stream content from your your own Netflix or YouTube accounts or also connect directly to the browser."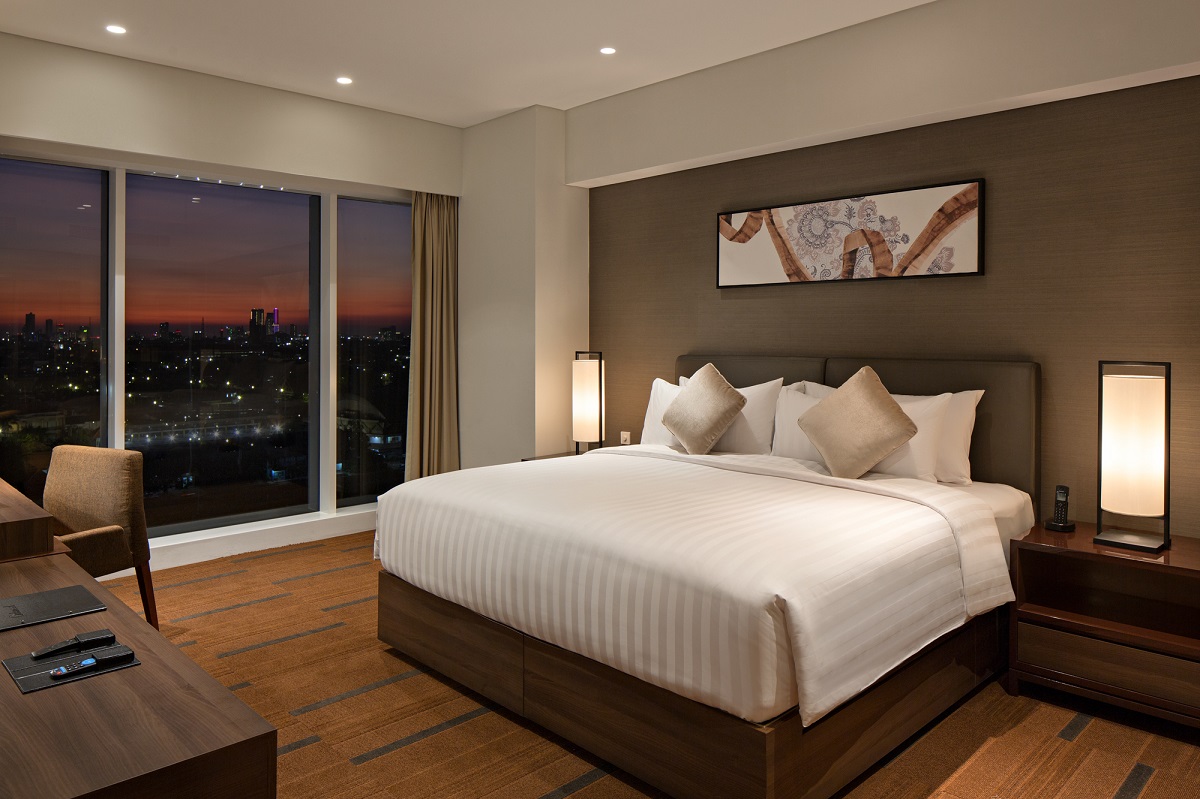 "In addition all the rooms have a Samsung sound bar so you can listen to your choice of music – this is Bluetooth enabled, for seamless connectivity to your iPad or phone. Of course, all of this is useless without internet connectivity and we are already completely connected with the highest speed Wi-Fi available in the area and fibre optic."
Food and beverage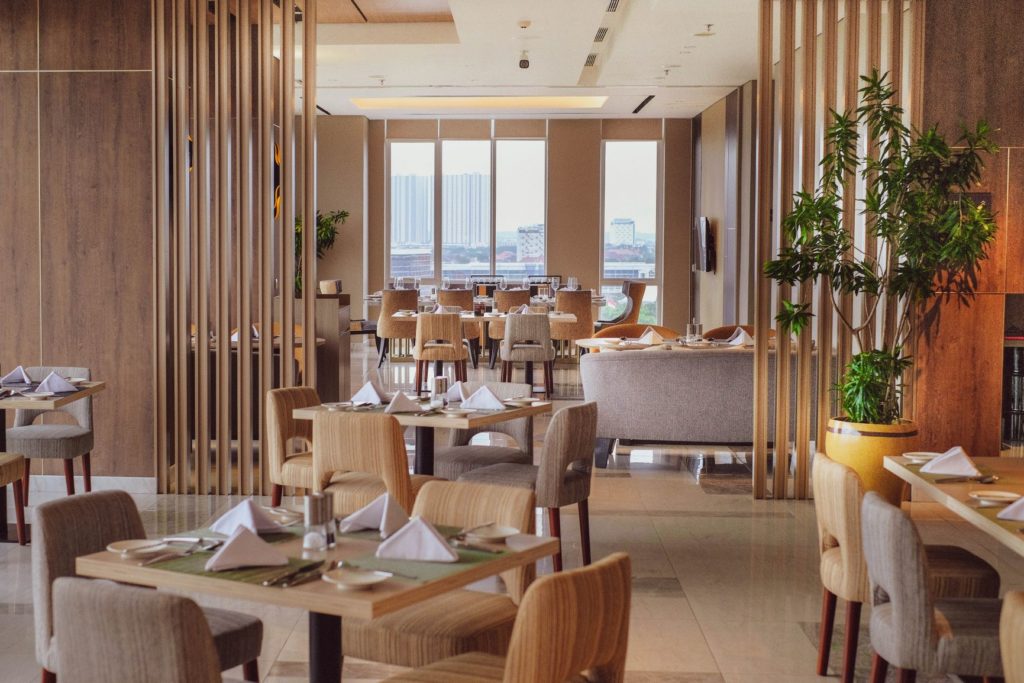 The Deck Side lounge and cafe has "a relaxing atmosphere and great views," the GM tells me. The cafe is inside and has air conditioning to help guests stay cool but there is a glass wall between the cafe and the poolside.
"The cafe is located a few floors above so there are great views across the pool," he adds. "Guests can watch the sunset in the early evening, then at night-time they can enjoy the view towards the city lights of Surabaya."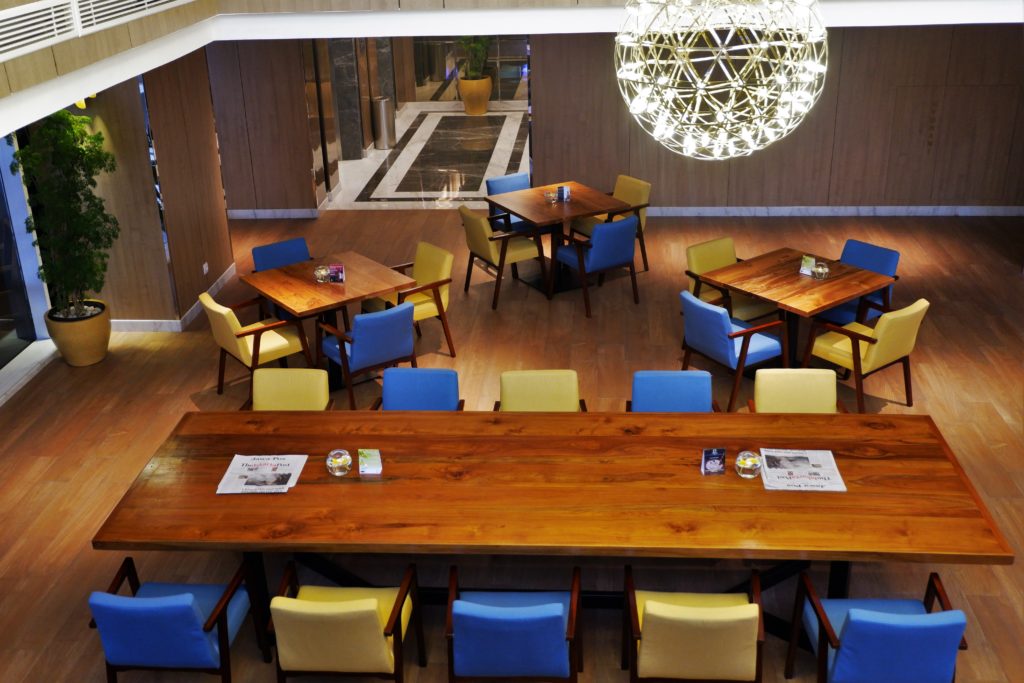 The Spice Restaurant offers all-day dining and serves international and local cuisines: "There's a great nice combination of local cuisine – especially from the Java region – and there are a number of popular Western dishes such as the sirloin steak with black pepper, made with beef that has been imported from Australia," Jamaludin explains.
Location
Talking of Australia, naturally the property is targeted at the Australian market not least because it located is near the Australian Embassy, not far from the city's CBD.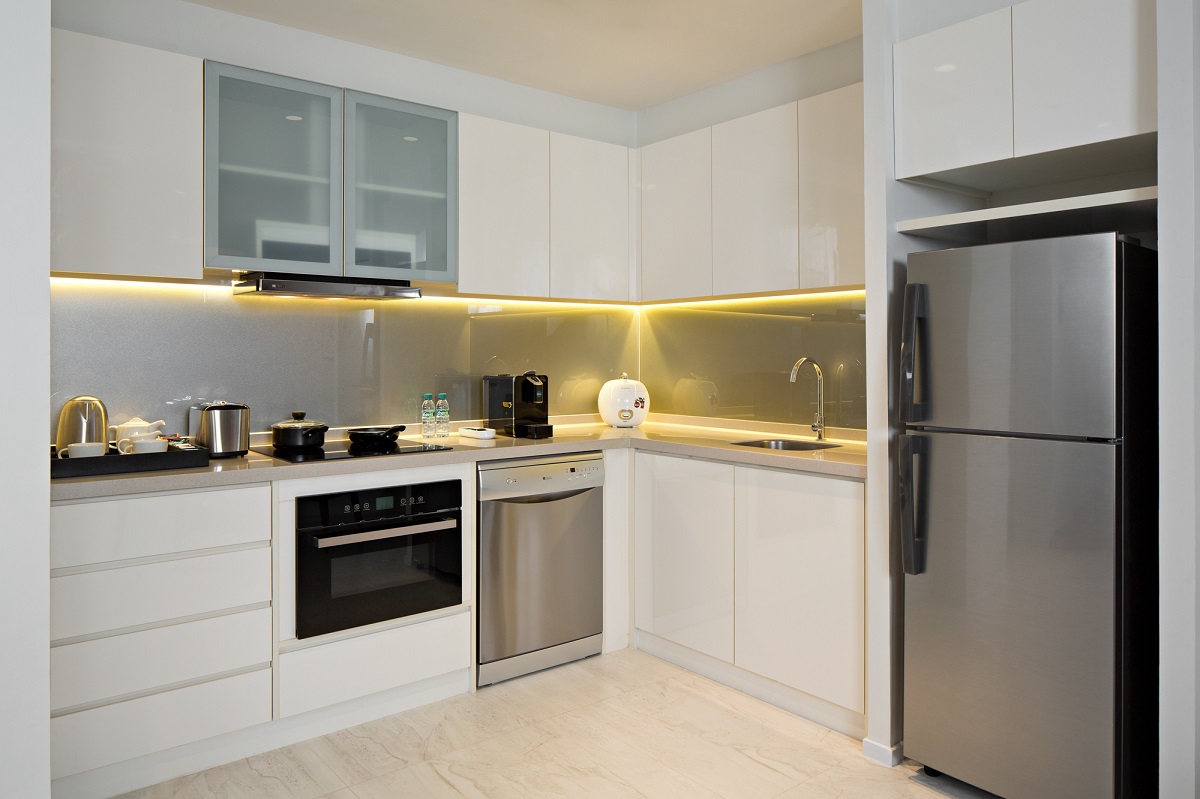 "Another advantage of our location is that we are only 30 minutes from the airport, in the east of Surabaya,"  Jamaludin continues, explaining that the property is in between the airport and the city, still 20 minutes outside the city centre. "As you probably know Indonesia has traffic jams everywhere; we are lucky enough to almost be traffic-free!"
Facilities and more information
If the promise of no traffic in Indonesia doesn't captivate you, factor in The Fitness Center by Oakwood plus 24-hour guest relations, housekeeping, car park and grocery delivery service and the offering seems very strong. For more information and booking, visit oakwoodasia.com/Surabaya.