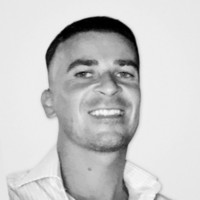 Pete McKeon
Sydney NSW, Australia
Full Name:
Pete McKeon
Gender:
Male
Nationality:
Australian
Languages:
English
Location:
Sydney NSW, Australia
---
About Pete McKeon
Co-Founder & CEO at Vacaay
https://vacaay.com
Growth and Performance Manager
May 2019 - Dec 2019 • 8 months
Growth & Performance Manager
---
Co-Founder and CEO
Vacaay •
Oct 2017 - Present • 5 years 8 months
Vacaay is an innovative tech platform that's changing the way consumers plan their travel itineraries. We collect highly-valuable data insights on user travel intent pre-booking, and provide organisations in the travel & tourism sector the opportunity to reach new audiences and acquire new customers at scale.
---
Founder and Managing Director
Nov 2013 - Dec 2019 • 6 years 2 months
QT Media Group Pty Ltd is a data-driven digital media & performance marketing company with a head office in Sydney, Australia. Our dedicated, professional and highly-experienced team of digital marketing strategists create and implement innovative marketing strategies that deliver exceptional results via a range of digital platforms including social, search & display, email, mobile and co-registration.
---
STAY UPDATED WITH THE LATEST TRAVEL NEWS, JOBS & EVENTS!
Join over 180,000 travel agents, professionals and executives subscribed to our daily newsletter.
You can unsubscribe at any time