Travel around Asia through QuaranCooking
As most countries in Asia remain closed and governments extend stay-at-home protocols, people get creative and come up with clever ways to explore new places and experience new things.
And if people can't yet travel, recreating the flavours of distant shores can be just as inspiring as an adventure in itself. So Agoda invites travellers to go on their own culinary journey around Asia with these gastronomic delights to feed their wanderlust (and belly)!

The Destination: Thailand
The Dish: Phat Kaphrao
While travellers are unable to fly off to the Land of Smiles just yet, they can savour the authentic flavours of Thailand in their own kitchen by giving phat kaphrao a go. This classic quickie lunch order is easily available at high-end Thai restaurants, street-side carts, and floating markets alike throughout Bangkok and is typically served over rice with a nice, crispy fried egg made in a stir fry wok. The dish embraces the contrast of saltiness, sweetness, and sourness that are the secret to good Thai cuisine.
The Destination: Indonesia
The Dish:  Rendang
Travellers who had looked forward to soaking up the sun and immersing themselves in the sights and sounds of Bali this year can still get a taste of Indonesia's wonderful culture through their food from the comfort of their own home. Equatorial Indonesia has a plethora of amazing eats as hot as the weather itself, that visitors and locals love to sample—from nasi goreng, often touted as Indonesia's national dish, to the gado-gado which translates to "mix-mix" which Jakartans love to pair with cashew sauce instead of peanut sauce.
But if there's one worth trying to cook yourself, then rendang has to be it. Rendang is a spicy slow-cooked meat dish—usually beef—made notably with lemongrass, coconut milk, and a ton of flavourful spices. This dish is traditionally served on special occasions, but who says you can't treat yourself today? While the rendang is cooking, quaranchefs will have time to explore the many places to stay at and things travellers can do in Bali or Jakarta and beyond via Agoda.com.
The Destination: South Korea
The Dish: Jjajangmyeon
Korea boasts a number of tasty offerings, from samgyeopsal (grilled pork belly) to tteokbokki (spicy rice cakes) and even dalgona (spongy sugar candy) which inspired the lockdown favourite dalgona coffee.
But slurping down a bowl of South Korean delivery food staple jjajangmyeon is sure to instantly transport people to their favourite K-drama locations. Enjoyed by many, from the streets of Itaewon and posh Gangnam district of Seoul, all the way to the southern city of Busan, and even the calm and serene island of Jeju, jjajangmyeon is not too complicated for people to try to make at home, as chunjang or Korean-style black bean paste which is the main ingredient for this dish is readily available at most K-marts.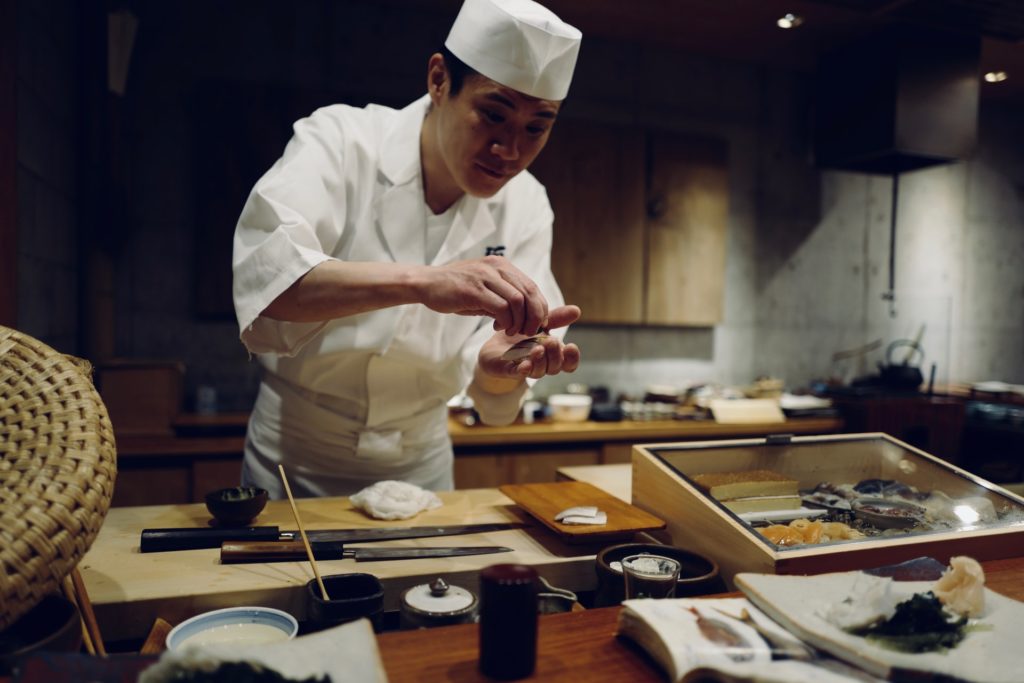 The Destination: Japan
The Dish: Sushi
Pining for the vibrant flavours of Japan? Aside from scrolling through travel guides and staring longingly at the lovely photos of what could be, home chefs can rise to the challenge and learn how to make one of Japan's signature dishes and global favourite: sushi. Learning to make sushi is a delightful achievement to take away from this whole quarantine situation and is quite therapeutic as well. With more than 29,000 km of coastline, it is not surprising the Land of the Rising Sun has an abundance of the freshest seafood selection allowing for a wide variety of sushi.
Sushi-making is regarded as an art form with master sushi chefs taking years—or even a lifetime of training before they can man their own sushi counter. Aside from using only fresh fish, the key to delicious sushi is ensuring you season the rice well with a balance of vinegar, sugar, and salt.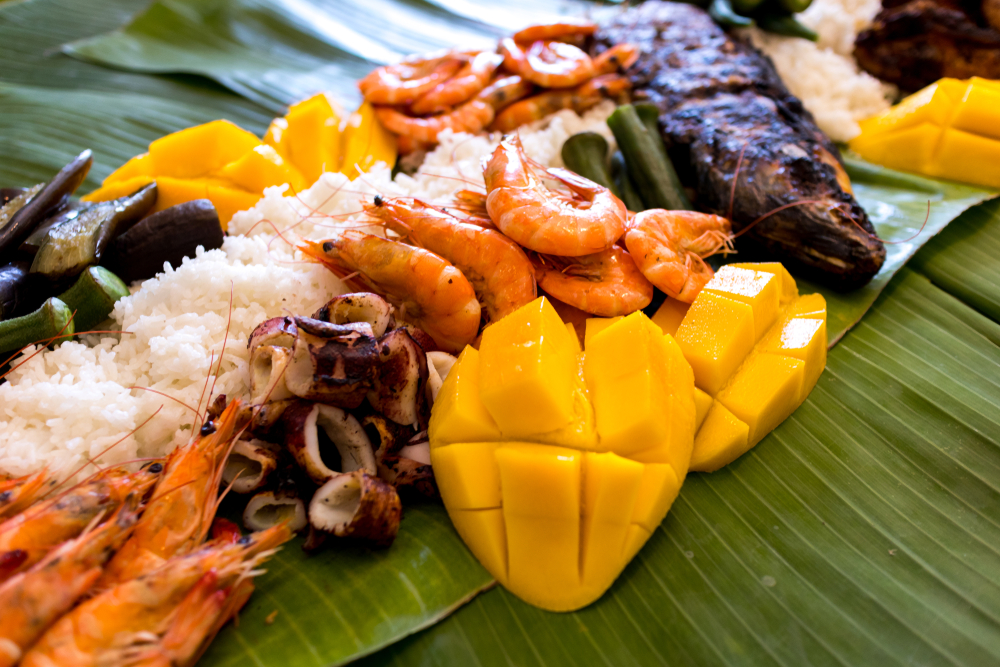 The Destination: The Philippines
The Dish: Adobong Pula / Adobo sa Atsuete
In the never-ending debate for the title of "Philippine national dish," the Ilonggo version of adobo is a noteworthy point of consideration. Just like Iloilo, which is known as the Province of Festivals and for its heritage churches, this red-hued dish has a rich and flavourful history. Travellers can try their hand at it while sheltering in place for the meantime but shouldn't miss the chance to head south to experience authentic adobo sa atsuete for themselves once able.