Travel tech this week: AirAsia's AVA, CashlessSentosa, and more
This week, we saw how companies made use of technology to improve their services, making it convenient for their customers. AirAsia introduced its AI chatbot and Triptease announced rebranding. Singapore also made it easier for Chinese tourists to explore Sentosa by going cashless with Alipay.
Triptease rebranding
Triptease has unveiled a major rebrand to reflect the company's evolution from an on-site conversion solution to full-funnel direct booking channel. Beyond conversion optimisation, Triptease's new Guest Intelligence Platform identifies a hotel's most valuable guests then works across the entire customer journey – from acquisition to conversion – to make sure they book directly at the hotel.
A cornerstone of the new proposition, Triptease's traffic acquisition solution (launched in beta in October 2018) joins parity management, price comparison, tailored messaging and live chat on the Triptease Platform.
Meet AirAsia's AVA
AirAsia has unveiled a website and mobile app facelift, including a chatbot named AVA (AirAsia Virtual Allstar) powered by artificial intelligence. The updates are designed with guests in mind, and are aimed at delivering a more seamless, user-friendly experience to airasia.com and the app's 3.3 million monthly active users, from flight bookings to browsing for deals to online shopping and customer support.
AVA, an AI chatbot available on the new live chat feature, will respond to guest inquiries instantly. AVA currently speaks eight languages – English, Bahasa Malaysia, Thai, Bahasa Indonesia, Vietnamese, Korean, Simplified Chinese and Traditional Chinese. AVA was built by the AirAsia Software Engineering and Technology (AASET) and Customer Happiness team using technology from Ada, a Toronto based company that specialises in AI-powered customer experience.
Hyatt's public bug bounty program
Hyatt launched its first public bug bounty program at HackerOne. To learn more about Hyatt's program and the company's commitment to security, we sat down with Hyatt's chief information security officer Benjamin Vaughn.
"Our cyber security department is consistently identifying new ways to further enhance our security and we believe a bug bounty program is a great way to look to the security research community for their expertise. The security of our guests and colleagues is our top priority, and Hyatt will continue to do everything we can to protect their information."
Cashless Sentosa for Chinese visitors
Today, Alipay, Sentosa and the Singapore Tourism Board (STB) announced the launch of Alipay's payment solutions across 70% of the merchants that participate in the Sentosa Islander Membership programme. This makes Sentosa the first major integrated leisure destination in Singapore to go cashless for Chinese visitors.
The Alipay payment service, which is popular with Chinese users, is entering Sentosa at a time when China is growing in importance as a key source market for Singapore – it was the top market for visitor arrivals (1.7 million), as well as tourism receipts (SGD2 billion) for Singapore in the first half of 2018.
Heritage Hotels & Resorts partners with ProfitSword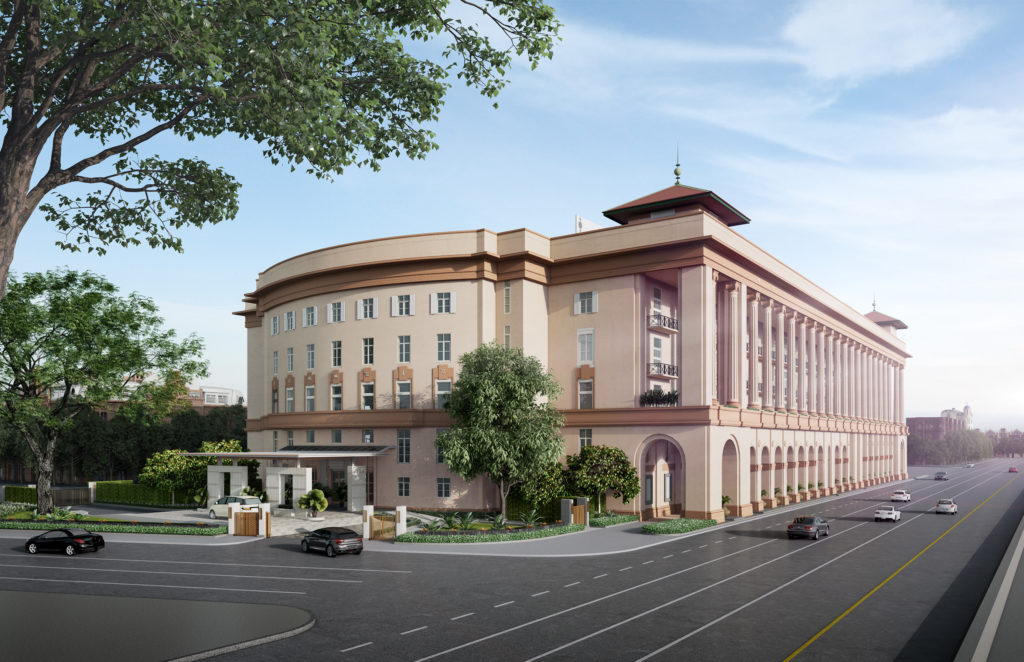 ProfitSword, a developer of business intelligence and data integration software, has announced the implementation of its ProfitSage operational and financial reporting solution by Heritage Hotels & Resorts, a hotel management company based in Albuquerque, New Mexico.
Heritage Hotels & Resorts encountered common industry difficulties in attempting to integrate separate chart of accounts data, including the updating and syncing of information in real time. Previously using a tedious, manual process to input the daily income journal (IJ) which dramatically hinders the forecasting process, the IJ is now automated within the ProfitSage solution and completed in seconds.
Forecasts can then be created or updated immediately using real-time data. By seamlessly integrating with a multitude of disparate systems, including PMS, POS, and GL platforms, ProfitSage can instantly retrieve financial data from all of a company's locations and provide access to the information in one user-friendly dashboard. Using a single database, ProfitSage further ensures that any updates or notes made by an individual staff member are instantly shared with other employees in real time, guaranteeing data uniformity and accuracy at all times.