Travel tech this week: Boat and breakfast, Zip Up Hotels and more
There is never a dull moment in the travel tech sector, new things come up like an app to rent a boat and zip up hotels for cost-conscious hardy travellers. Companies also give back like Avis donating to ABTA Lifeline and EaseMyTrip offering a new array of services to make customers' lives easier.
Boat and breakfast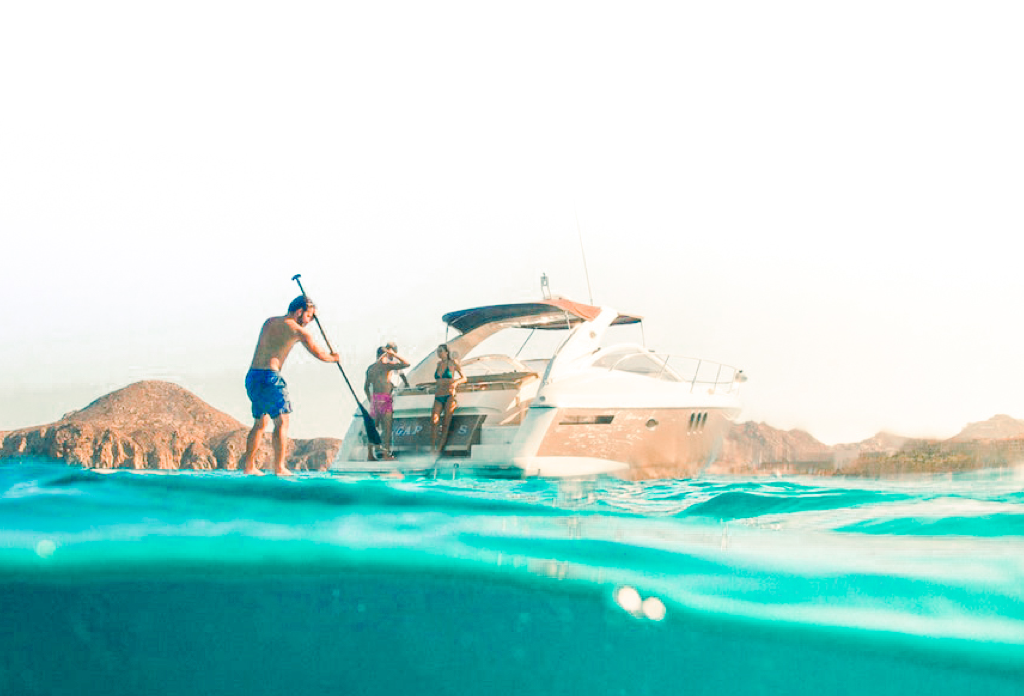 New technology platform GetMyBoat is a website where water enthusiasts can rent a boat for a trip for any occasion – with or without a captain. GetMyBoat allows anyone, anywhere to jump ship through making boating accessible, affordable and achievable.
Did you know the use of boats corresponds to the use of cars, with boat owners only actually using their boat for one hour a day on average? Instead of having a means of transport, owners possess a valuable and under-utilised asset that costs them a lot of money with occurring maintenance fees and insurance costs.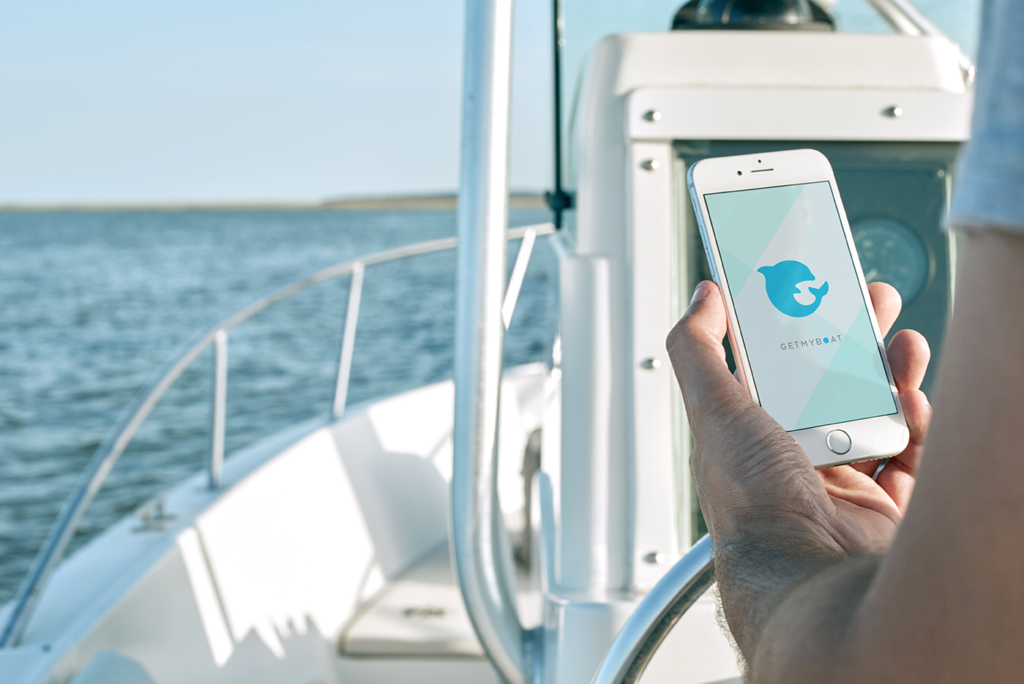 With GetMyBoat, owners can rent out time onboard a boat meaning there is no need for water savvy consumers to hire a boat for a week. Consumers can now take to the seas for anything from three hours to three days. GetMyBoat also offers unique watercraft experiences ranging from kayaks to jet skis.
Potential borrowers can enjoy this one of a kind sharing economy for watercraft and experiences on the water for over 130,000 listings in 184 countries covering 9,300 destinations. Offers can vary from a kayak trip in Scotland to renting a fishing charter for angling in Florida or captained catamaran in Indonesia.
Zip Up Hotels
As summer approaches and cost-conscious hardy travellers and festival goers start planning their holidays, easyHotel, the original and best super-budget hotel chain, is offering basic takeaway 'Zip Up Hotels' for GBP 25.
The new range is aimed at travellers happy to stay on rudimentary, less-than-convenient sites on the edges of towns. With minimalist interiors, zip doors and aerodynamic lines, the new 'Zip Up Hotels' offer a stylish option for travellers who don't mind trading down on convenience or comfort.
Neil Fidler, lead tent distributor at easyHotel, said: "We're excited to be launching our takeaway 'Zip Up Hotel' option from today.  They're more expensive than easyHotel's base rate for rooms, a bit flimsy, and are pitched a long way from the City centres, but we're happy to cater to all tastes.  The model we've selected is in bright orange, as a reminder that there's a comfortable and convenient centrally-located easyHotel room with a double bed, ensuite and bedside USB port waiting for you to recuperate in."
He added, "easyHotel's objective is to make affordable accommodation accessible at the heart of our cities so that anyone can visit, stay comfortable and have money left in their pockets, purses and wallets to make the most of their stay. If staying on the outskirts and paying for a long bus ride in or an Uber is your thing, then fair enough. Our customers prefer affordable comfort at the heart of the city."
Avis supports ABTA Lifeline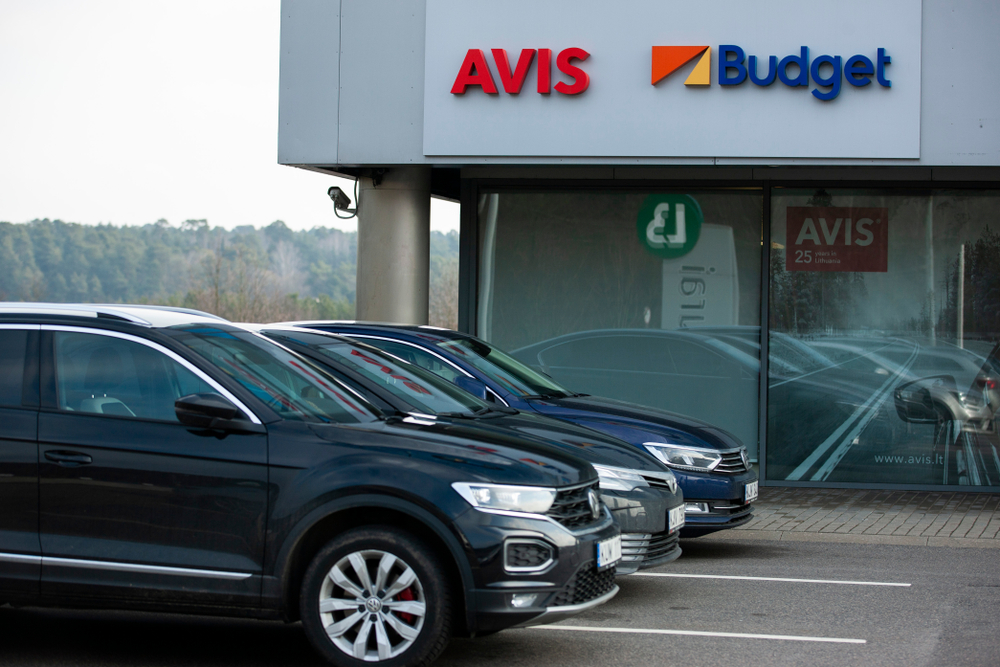 Avis will be donating 5% from all bookings made on the Avis travel industry discount portal 'Venture', until the end of June 2019, to ABTA Lifeline.
The Avis microsite www.abgventure.com offers discounts of up to 25% off Avis car and van rentals, to any travel industry employees. All car and van sizes may be booked (subject to availability) at any participating location worldwide.
ABTA Lifeline supports those in the travel industry who are suffering financial hardship caused by life-changing medical conditions, bereavement, disability, domestic violence or any other hardship.
Avis Budget Group's head of travel – international, Lynette Dungey said: "ABTA Lifeline is the Avis travel & partnerships team's very deserving chosen charity of 2019 and we hope the initiative on our travel industry discount portal will help raise much-needed funds. We are delighted to offer all travel industry personnel discounted Avis car hire through our Venture microsite, all that has to be done is to show proof of working in the travel industry when collecting the rental car to qualify for the discount."
Avis will also be again sponsoring the traditional ABTA Lifeline Charity Bike Ride at the ABTA conference being held in Tokyo in October.
EaseMyTrip's bouquet of new services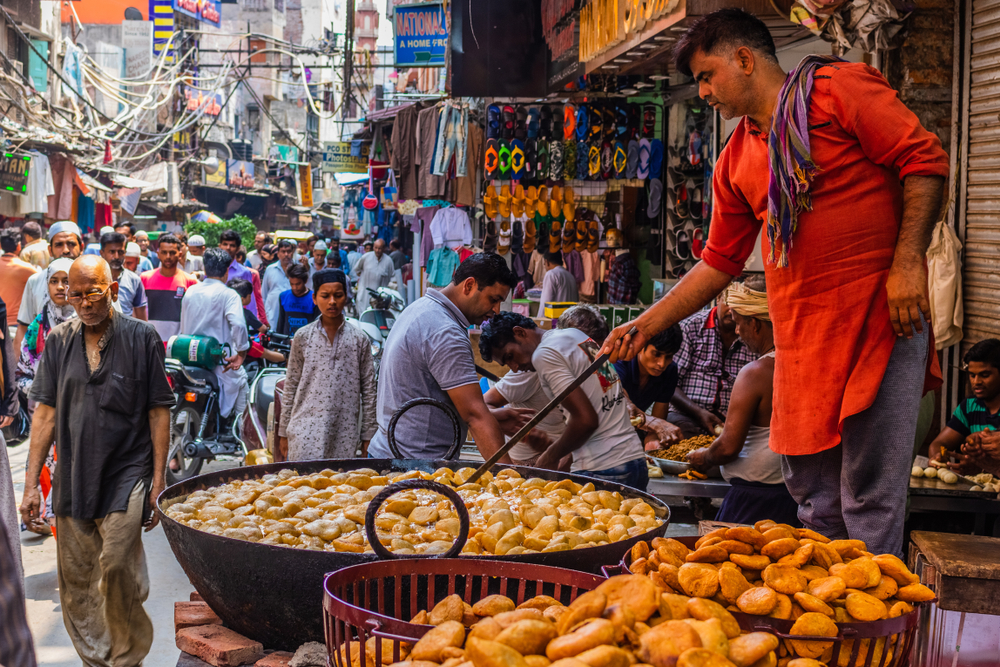 As a token of gratitude, EaseMyTrip has come up with an exclusive offer for its customers based in Delhi-NCR. The online travel agency has various plans to focus on inbound tourism for the capital city of India to make this historically important destination more popular on the world map. It is also planning to increase its hotel business from Delhi-NCR by adding more number of hotels on our portal. Due to the great connectivity of Delhi metro, amazing Mughal era attractions and delicious food of Old Delhi, the place attracts a huge number of tourists from all over of the world.
Flight discount
The company is offering a discount of flat INR 500 (USD 7) on domestic flights and INR 2,000 (USD 29) on International flights, exclusively to the customers of Delhi. All they need to do is book a flight through EaseMyTrip and apply the promo code "EMTDELHI" to avail attractive discount on their flight bookings.
JetPrivilege
Among several recent developments within the company, EaseMyTrip has joined hands with JetPrivilege, an internationally acclaimed independent entity offering award-winning loyalty and rewards programme to empower the travellers to earn JPMiles on all bookings. JetPrivilege, part of the Etihad Aviation Group, will roll-out the offering through their air reward platform, 'Select Flights', powered by EaseMyTrip.com. JetPrivilege members will earn JPMiles on all successful bookings even if they book flights for their loved ones, family or friends. JPMiles will be credited only for air bookings which are not cancelled before travel and where the member has provided their JetPrivilege number at the time of the booking.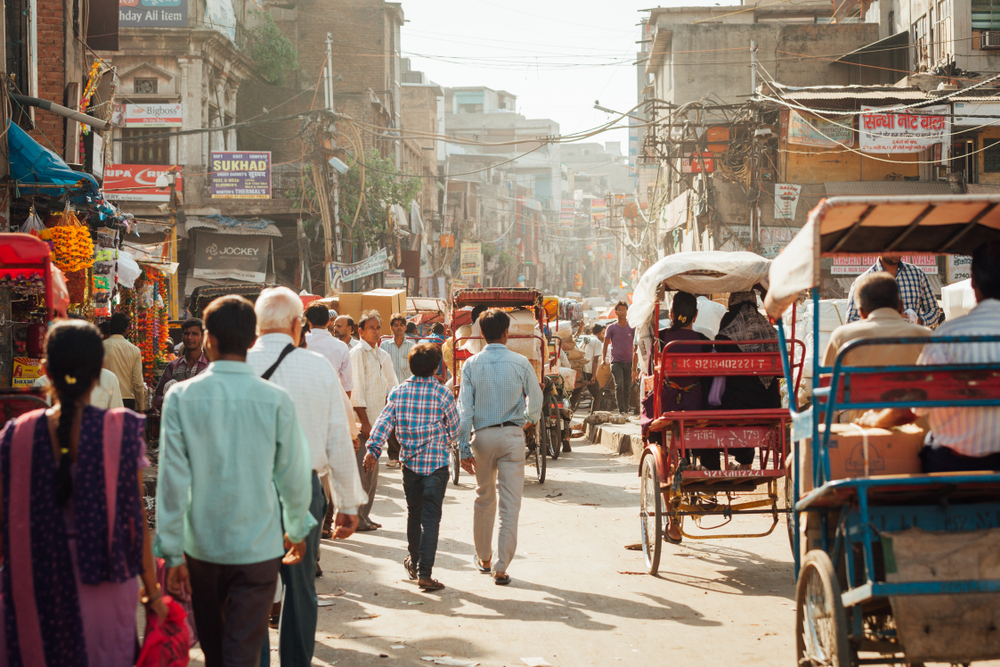 UDAN scheme
The company is also promoting UDAN scheme of the Government of India by giving an additional discount of INR 500 (USD 7) on flights to UDAN routes.
Commenting upon UDAN offer, Nishant Pitti, CEO & co-founder, EaseMyTrip said: "A major part of the people living in metropolitan cities and tier-2 cities of India are from small towns that used to look for good connectivity between the cities they are from and where they actually reside. UDAN flights are the perfect option to serve their requirement. Although air ticket prices for these flights were already cheap, we have reduced this cost by giving an additional discount from our side to make their travel more affordable."
IRCTC train tickets
EaseMyTrip has introduced IRCTC train tickets on its platforms. Now customers can book train tickets at no convenience fee at EaseMyTrip.com on having a valid IRCTC id and password.
Known for providing best deals, EaseMyTrip is devoted towards making travel bookings an easy and seamless process for its customers. Its aim is to take off all their worries so the customers can take-off with ease.
Aviasales ventures out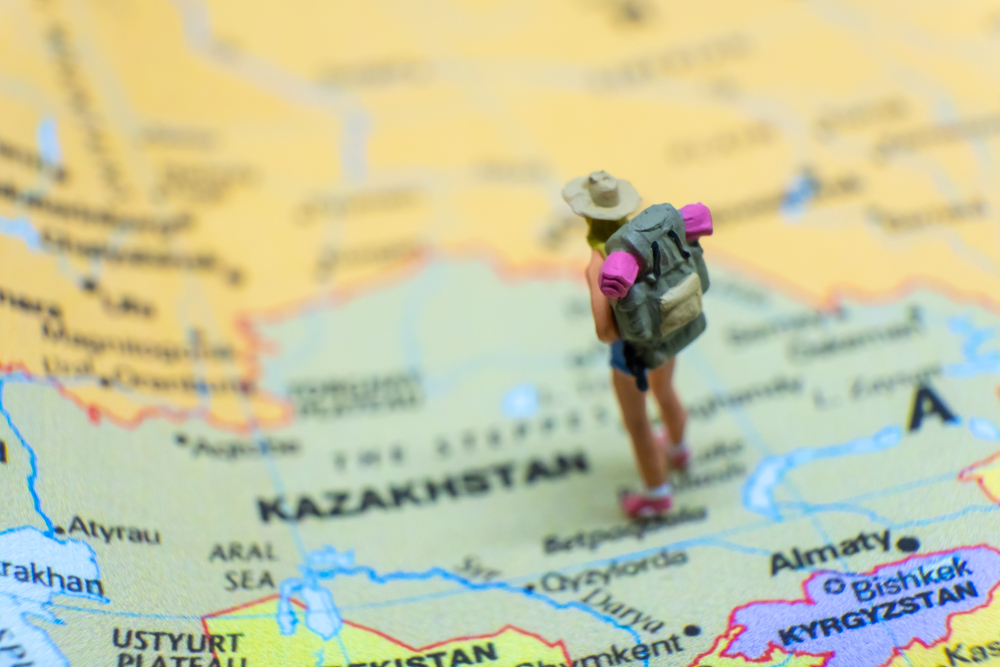 Russian travel search engine Aviasales goes beyond its home market and expands to Central Asia & Eastern Europe. Service is now available in Kazakhstan, Uzbekistan and Belarus. The overall passengers carried in these regions are count to 20 million, so Aviasales expect significant growth this year.
Now its services are fully localised for travellers from Kazakhstan, Uzbekistan and Belarus, including national languages, currencies, flag carriers and a dedicated support team to help customers navigate through Aviasales.
New legislation in CIS countries makes e-commerce attractive to global IT companies. Besides, experts estimate the rate of e-commerce growth in Uzbekistan on 50% year to year. It's twice more than in Russia, Aviasales new market development manager Yaroslav Stepanuk notes.
Although online penetration in CIS countries varies and rarely exceed 20% on the travel market. Customers still getting used to online payments and other vacation 101.
On the over hand, the overall passengers carried in these regions is count to 20 million, and it's constantly growing. Markets are blooming with new local OTA and airlines. Earlier this year, Air Astana, the flag carrier of Kazakhstan introduced its low-cost subsidiaries FlyArystsan. The budget airline fights against bus & railway transportation on short-haul routes and attracts new customers.
"We put a lot of efforts in educating our customers from Central Asia & Eastern Europe," Stepanuk said. "Sometimes the support team literally guides through the interface, suggesting the right button to push. We've already seen it in Russia and know travellers learn fast, so we expect significant progress in 2019."
For more stories in the travel tech sector, click here.