TUI Group vows to create better holidays for a better world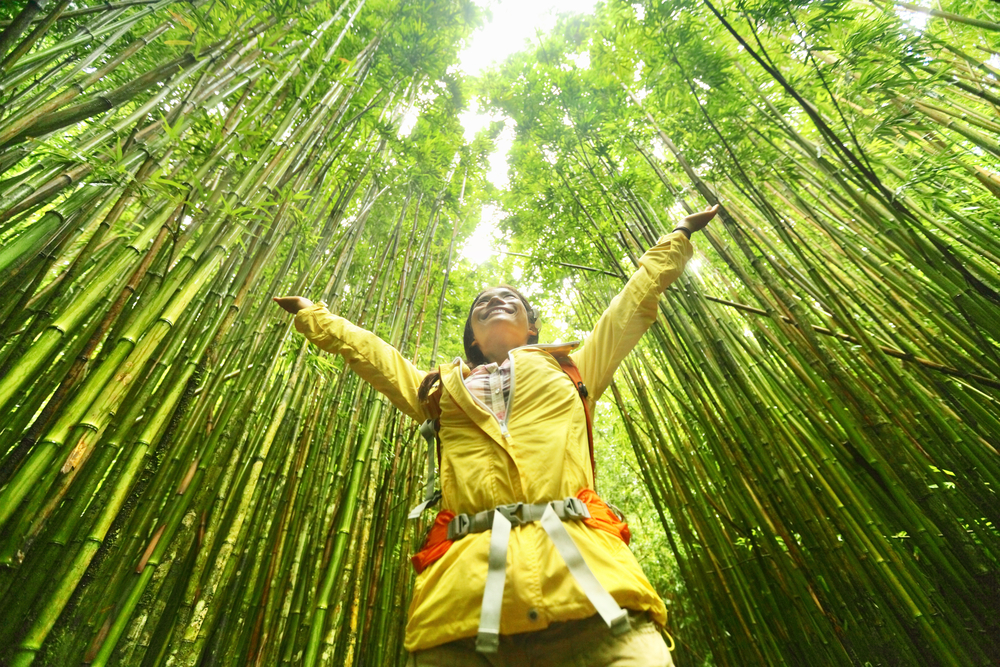 TUI Group has launched its 2018 Sustainability Report showing how the company is performing four years into its sustainability strategy 'Better Holidays, Better World'. The 2020 strategy includes four core pillars where TUI aims to advance sustainable tourism at scale within its own operations, along its value chain, across the wider industry and in communities where it operates.
"As a leading tourism group, we want to continue to use our influence to initiate sustainable change. Of course, this also includes protecting the environment and the climate. Thanks to our investments in the latest technologies, we are on the right track. Our goal as TUI is to continue to play a pioneering role in sustainability. We want to use tourism's creative power to maximise the benefits of tourism. And at the same time we will innovate to minimise the ecological footprint of travel," said Fritz Joussen, CEO of TUI Group.
Deliver more sustainable holidays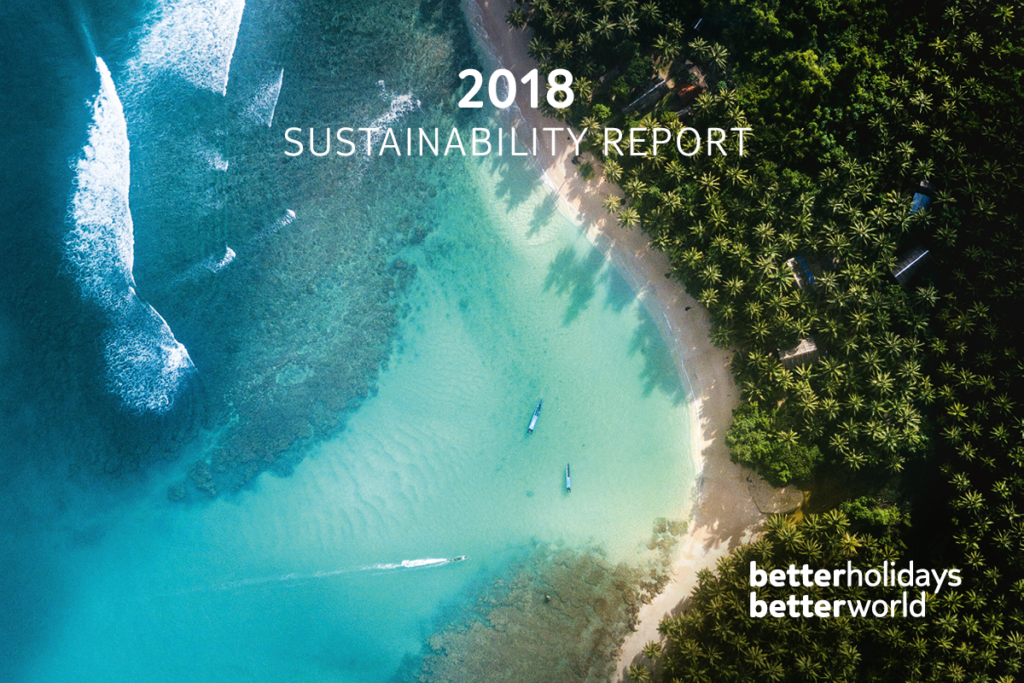 Alongside TUI Group's strategic priority to develop the Holiday Experiences segment of the business, the sustainability strategy sets out ambitious commitments to grow both the range and uptake of more sustainable holidays.
Since 2015, TUI has delivered 29 million 'greener and fairer' holidays – measured by the number of customers we take to hotels with credible sustainability certification recognised by the Global Sustainable Tourism Council. In 2018 alone, 9.2 million 'greener and fairer' holidays were delivered (12% increase year-on-year), showing strong progress towards TUI's ambition of 10 million a year by 2020.
The TUI Collection excursion portfolio – promoting unique, authentic and responsible holiday experiences – also grew by 15% year-on-year. In 2018, nearly 1.2 million TUI Collection excursions were delivered adding to a total of 3.5 million since 2015. Each excursion meets specific sustainability criteria to minimise environmental impacts and demonstrate benefits to local people.
TUI's airlines again earned top ranking in the 2018 Airline Index from the independent climate protection organisation atmosfair, which compares the carbon efficiency of the world's 200 largest airlines. TUI Airways in the UK won first place in the atmosfair ranking for the second consecutive year. TUI fly Germany netted fourth place. We are also improving the environmental performance of our cruise operations by investing in new, more fuel-efficient ships. Between 2015 and 2018, we have reduced carbon emissions per cruise passenger night by 11.7%.
2020 commitment to reduce plastics
By the end of 2018 TUI Group had removed 140 million pieces of single-use plastic. As part of its contribution to the global drive to reduce plastic waste, TUI aims to raise this to 250 million by the end of 2020. Initiatives include removing 112 million single-use plastic items from hotels, launching 'plastic reduction guidelines' for hotels and TUI Cruise's ambitious wasteless plastic reduction programme.
TUI Care Foundation positive impacts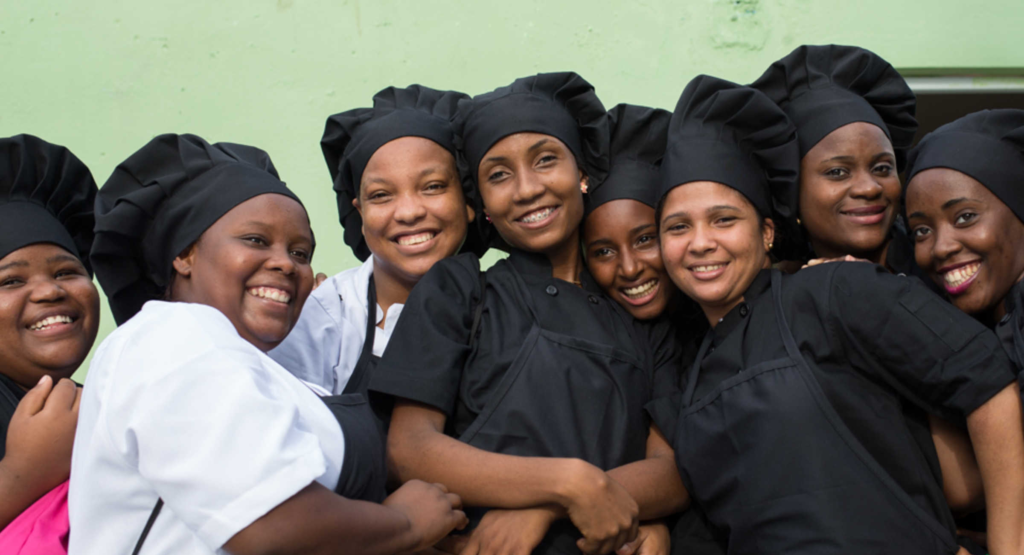 TUI Care Foundation was established by TUI Group in 2016 as our central platform for projects to enhance the positive impacts of tourism. Connecting holidaymakers to good causes, the TUI Care Foundation fosters education and training initiatives to open up new opportunities and perspectives for young people, the protection of the natural environment in holiday destinations and sustainable livelihoods in thriving destinations where local communities can benefit even more from tourism.
A number of TUI Care Foundation programmes were expanded in 2018, including TUI ACADEMY, which aims to empower 10,000 youngsters by 2020 through professional education and training to enhance opportunities for disadvantaged youth living in and around holiday destinations. Projects have been set up in the Dominican Republic, Morocco, Namibia, Tanzania and Vietnam.
The TUI Cares programme aims to enhance 10,000 local livelihoods in destinations through tourism, with local communities benefiting from these projects in Greece, Jamaica, Morocco and Turkey. Many projects focus on local food and beverages, an aspect of sustainable tourism seen as important to holidaymakers highlighted in TUI consumer research.