AirAsia India deploys revolutionary TaxiBot operations in Bengaluru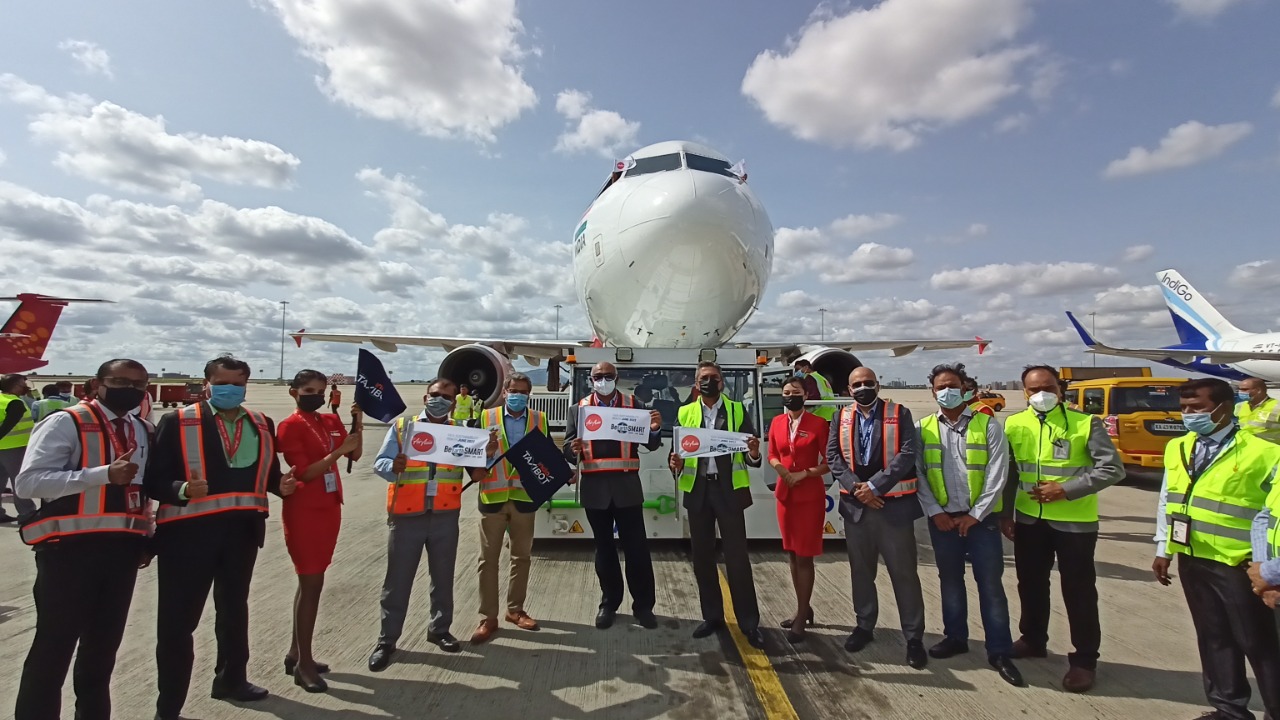 As one of the key initiatives during Tata Sustainability Month, AirAsia India flagged off the commencement of TaxiBot operations at Bengaluru International Airport, following successful trials and subsequent implementation at Delhi International Airport.
With the commencement of TaxiBot operations in Delhi in February this year, AirAsia India became the first airline globally to initiate TaxiBot services with passengers onboard on modified aircraft.
AirAsia India tied up with KSU Aviation, the exclusive operator of the TaxiBot in India. TaxiBot is a semi-robotic aircraft towing device that is a green alternative to save fuel, reduce CO₂ emissions and noise pollution, decrease aircraft wear and tear, and minimise instances of Jet Blast and Foreign Object Damage, improving efficiency and enhancing safety in the parking area.
"WE are the first airline globally to initiate TaxiBot services on modified aircraft with passengers onboard. Following the successful trials and implementation in Delhi, we are delighted to be commencing TaxiBot operations at our largest hub, Bangalore, as well. In addition to driving the adoption of sustainable aviation, TaxiBot leverages technology to drive differentiation and efficiency in operations, leading the way forward for a cleaner and greener ecosystem," said Sunil Bhaskaran, MD and CEO, AirAsia India.