Korean Air is retiring all Airbus A380s and Boeing 747-8s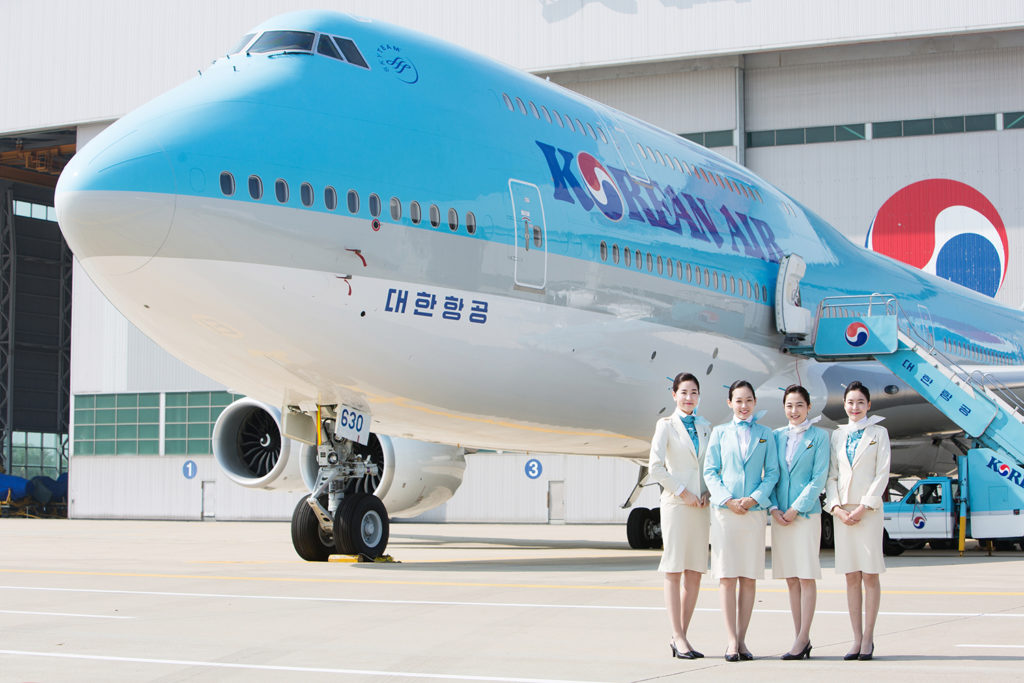 Korean Air has announced the end of the long-haul quad-jet era, with the retirement of the Airbus A380 and Boeing 747-8.
Korean Air has joined the growing list of airlines planning to retire the Airbus A380, and the carrier's Boeing 747-8 fleet is also on the chopping block.
The South Korean flag carrier intends to retire its superjumbos within the next five years, and this includes not only the ten A380s owned by Korean Air but also the six acquired in the $2.2 billion takeovers of rival Asiana Airlines.
Asiana's A380 fleet will be merged with Korean Air's by 2024, but the superjumbos will be retired within two years.
"The A380s will leave Korean Air's fleet within five years," confirmed Korean Air CEO Walter Cho last week to industry publication FlightGlobal.
Korean Airlines was the seventh airline to order the double-decker jet, with the first flight taking place in 2011.
Aside from a comfortable first-class lounge and a large business-class cocktail bar, the carrier's own unique touch was a duty-free boutique at the back of the lower deck.
The showcase, which was lined with high-end cosmetics, perfumes, and liquor to catch the eye and pry open the wallet or purse, allowed passengers to browse actual items rather than being limited to leafing through a brochure.
Each of the bottles on display had a heavy-duty magnet on the bottom to keep it in place during turbulence, though the alcohol was also stowed during taxi, take-off, and landing.
Korean Air correctly bet that revenue from increased duty-free sales would more than offset the loss of two rows of economy seating that the boutique replaced, keeping it open for the duration of each flight and staffed by a full-time sales assistant.
But, while Korean Air's more modern Boeing 747-8 Intercontinental will temporarily become the SkyTeam member's long-range flagship after the A380 is retired, "the Boeing 747-8I fleet will also follow suit within ten years," says CEO Cho.
The future of Korean Air will be dominated by twin-engine jets such as the Boeing 777-300ER and the Boeing 787 Dreamliner, with the possibility of the Boeing 777-9 joining the family.
"I believe the Boeing 777 is one of the most successful aircraft in aviation history," Cho said. "If asked, I would say the B777-300ER is my favourite model."
"While I haven't ruled out the Boeing 777X, there are some points that still need verification. I may consider it after that, but I don't think we'll have a large demand for new aircraft for some time as we already have a significant number of aircraft in operation or on order."