Avis Budget Group champions contactless rental experience with new digital check-in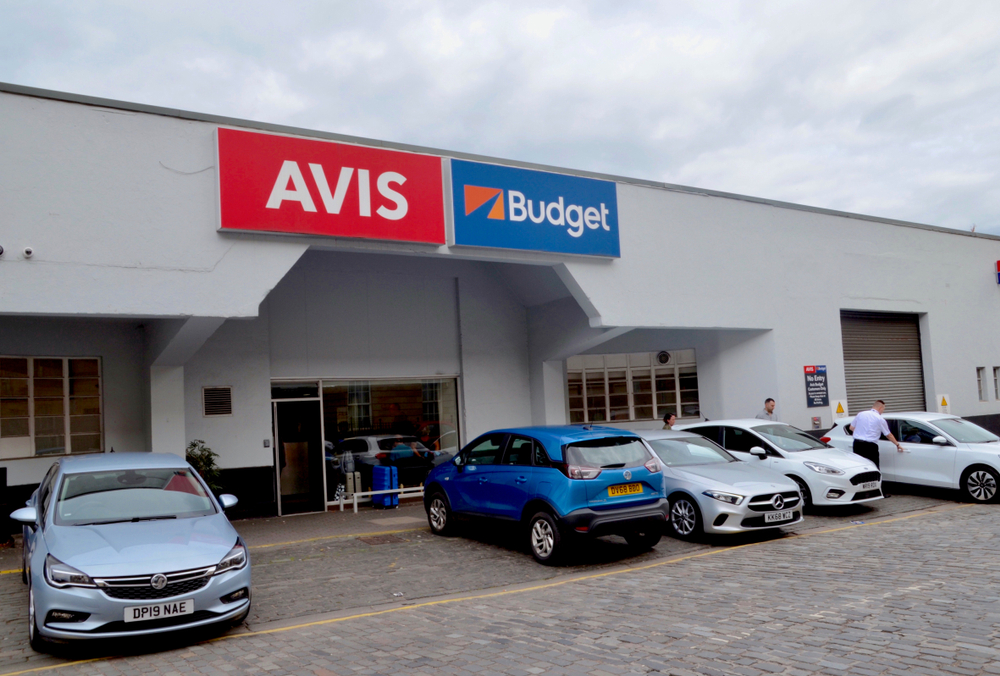 Avis Budget Group has introduced digital check-in as part of its relentless commitment to ensure the safety of its customers and its employees and promoting contactless rental experience.
With travel disrupted and a focus on safety and cleanliness like never before, Avis Budget Group has recognized that it needs to do more than enhancing its cleaning and safety protocols to reassure its customers.
Avis Budget Group has announced the launch of Digital Check In, an online service enabling customers to spend less time at the counter while still customizing their rental when picking up a vehicle at any Avis or Budget location across Europe.
Developed to meet changing consumer demands within the car rental industry, the feature speeds up the vehicle check out process by offering customers the option to pre-enter their details and further customize their rental, with additional products and services, online prior to arriving at the location.
To use Digital Check-In customers who reserve a vehicle via one of the Avis or Budget websites will be presented with the Digital Check-In option once the reservation is confirmed.
Customers are then given the opportunity to provide their contact details and driver's license information online and are given the option to review the additional products and services available to them which they may like to include.
There are three ways that a customer can access Digital Check-In:
For bookings made on the Avis or Budget website, they will be directed to Digital Check-In from the booking confirmation page.
Alternatively, they can access Digital Check-In by clicking the link on their booking confirmation email.
Customers who have an existing reservation can also access Digital Check-In by clicking on the Manage my Booking option on the Avis or Budget website.
Jeanette Harper, director travel & partnerships at Avis Budget Group said: "The introduction of Digital Check-In is one of a number of propositions we are offering our customers to provide them with an increasingly contactless rental experience and car hire on their terms. This new feature will minimize customer contact with others, reduce the time customers spend at the counter and ensure our customers get to their rental vehicle quicker."
Avis has also provided its customers with a number of options to choose from with the purpose of not only reassuring customers that when renting a vehicle through one of its brands they can book and drive with confidence, but that they are choosing a company that gives them car hire on their terms.
An increasingly contactless rental experience
The introduction of Digital Check-In follows on from the launch of Avis Preferred (the free to join a loyalty program that provides members with priority service) and the Avis app (providing customers complete control of their rental).
Avis Budget Group is aiming to further reduce the time customers spend at the counter by trialling Pre-Rental conversations in Italy. This is where we give our customers the choice as to when, where and how they talk with our agents; by contacting customers prior to their travel our rental agents can confirm their details and explore ways to further customize and make their rental a better experience.
Amend or cancel bookings with no charge
With travel disrupted since March, Avis quickly reassured its customers that this would be kept to a minimum by removing fees for changing reservation dates or cancelling a rental – a gesture that has recently been extended from 1 September 2020 to 15 December 2020.
Refunds paid directly 
Travel restrictions are changing on a weekly basis, resulting in customers having to cancel or change their travel plans at short notice. Unlike other organizations who provide redeemable vouchers, Avis is refunding customer payments directly to their bank account with funds showing in 3 – 5 working days from the day they were requested.
Extending the Avis Preferred loyalty tiers
With Avis Preferred, customers benefit from perks like vouchers towards their next rental, free weekend rentals, and access to priority service. With customers revising their travel plans for much of 2020, some have been faced with implications for their loyalty status. To reassure and reward its loyal customers, Avis has extended the expiry date of vouchers from 12 to 15 months; ensured Preferred customers get double the rewards for rentals booked from the beginning of June to the end of 2020; and extended the tier status of all customers for another 12 months regardless of rentals.
Avis Inclusive
Available for both domestic and European travel, Avis Inclusive is a 'one-click' all-inclusive car rental package that removes uncertainty from the booking process and allows customers to book with confidence.
The new worry-free package provides customers with peace of mind, providing clear pricing from the very beginning of the booking process.
Super Collision Waiver, Super Theft Protection and Windscreen Cover are discounted up to 25% and Roadside Assistance Plus is included for free as standard so Avis customers can drive with confidence knowing that they have made saving and are fully covered with no excess to pay should something unexpected happen.