"Innovative yet mindful" Oakwood launches sky high property in Melbourne
User role is=
Array
(
    [0] => editor
)

Corporate and business accommodations expert Oakwood, has announced their latest antipodean location today with the launch of its second Oakwood Hotel & Apartments in Australia located within the Barnes Capital's Spectra building in Melbourne's Dandenong area.
Featuring 98 well-appointed rooms and apartments, spread over 20 floors, Oakwood Hotel & Apartments Dandenong also boasts excellent amenities including gourmet dining, meeting facilities, a state-of-the-art fitness centre, as well as a socialising and entertainment space.
Commenting on the property, slated to open by the end of 2021,  Dean Schreiber, managing director of Oakwood in the Asia Pacific, said: "Oakwood is committed to curating an innovative yet mindful lifestyle for our guests. We are privileged to enjoy Barnes Capital's confidence in our ability to deliver the service excellence they expect for residents of Oakwood Hotel & Apartments Dandenong.
"Given Spectra's contemporary architecture and interior design, we are excited to shift the paradigm for active and savvy residents in search of a cosmopolitan lifestyle. Its perfect location in central Dandenong gives new meaning to work-life balance integrating professional, social and natural amenities within its vicinity."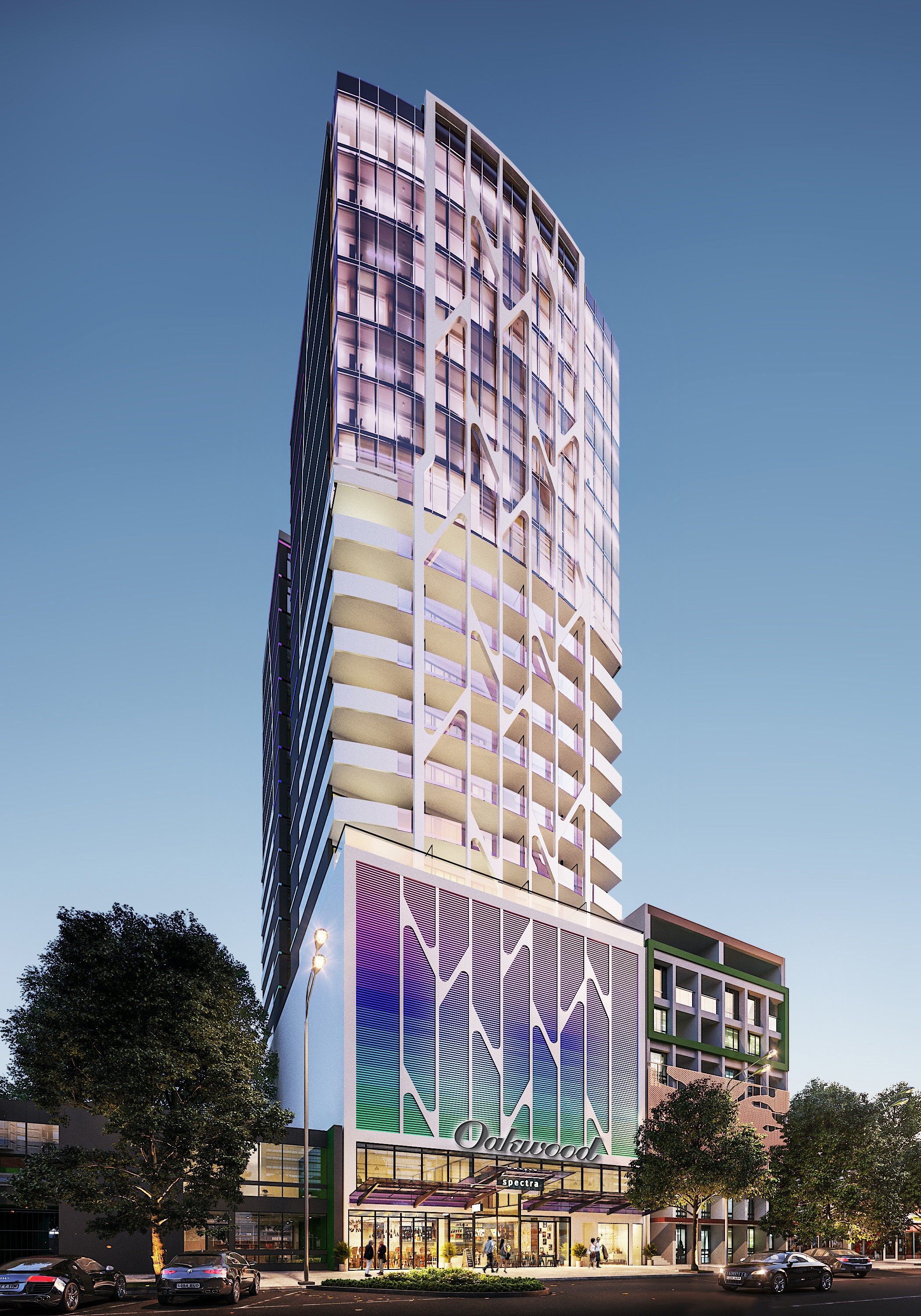 "Identified by the Metropolitan Planning Authority as a National Employment Cluster, Dandenong, and the greater area of Melbourne's South East, continues to evolve as it grows to include a vibrant community for a younger demographic. We are confident that Oakwood's expertise in residential living will not only support the overall precinct's revitalisation plan but also bring alive. Spectra's vision of a new way of life in a real and very exciting way," said Martyn Barnes, managing director at Barnes Capital.
"We continue to be inspired by our city's rich history and diverse cultural heritage and Oakwood Hotel & Apartments Dandenong at Spectra will redefine the way we work, live and play for a long time to come."
LATEST STORIES DEV