NSW ends quarantine for fully vaccinated travellers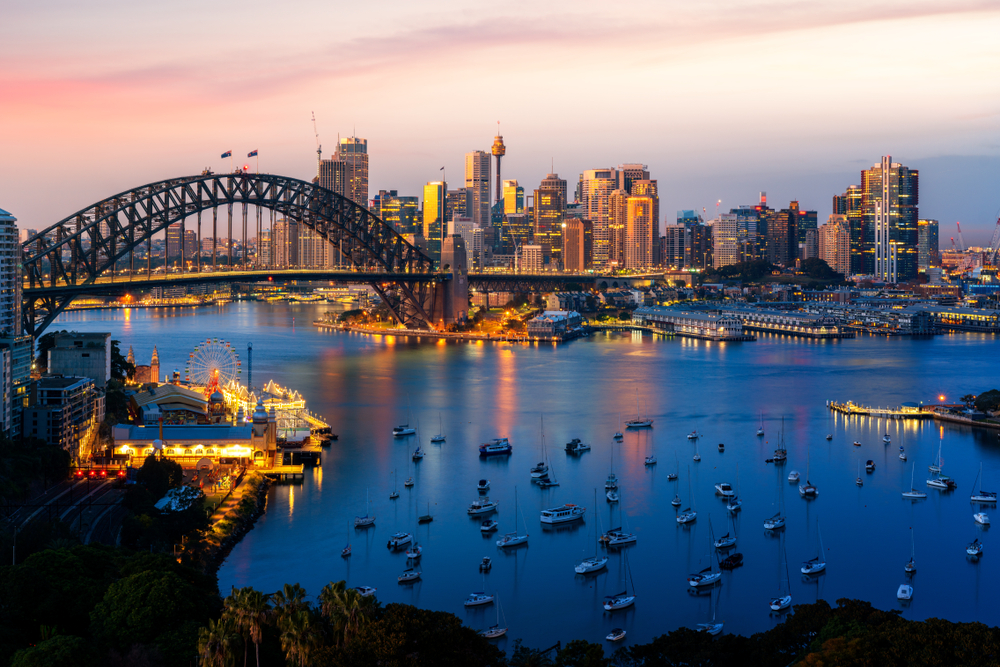 Beginning next month, the state's border will be open to fully vaccinated Australian residents who will not be required to quarantine in hotels or at home. Once the majority of Australian residents living abroad have returned home, fully vaccinated overseas tourists will be welcomed.
When the new laws take effect on November 1, Premier Dominic Perrottet said that people from his state will "be travelling to Bali before Broome" in a dramatic policy shift.
Before boarding a plane to Sydney, visitors from other countries will have to produce proof of receiving a TGA-approved vaccine and submit for a COVID-19 PCR test.
"On November 1, Sydney and New South Wales will be opened to the rest of the globe. To ensure people's safety when we re-join the rest of the world, [we] will work closely with the Commonwealth to put safeguards in place "Mr Perrottet made the following statement.
The requirement to quarantine at hotels at one's own expense for 14 days has been in effect in all states and territories since March 2020.
While former premier Gladys Berejiklian launched a trial of home quarantine for eligible international immigrants just a few weeks ago, Mr Perrottet has moved quickly to implement it.
Only New South Wales has announced that overseas travel will no longer require quarantine. NSW is completely cut off from the rest of the country.
"Here in the hermit kingdom, we have no chance of surviving. Because so many local businesses are reliant on tourists to keep them in business and facilitate trade, "According to Mr Perrottet,
Those who have not received all of their recommended vaccinations will be quarantined in a hotel, but there will only be 210 spots available each week.
To give airlines time to add new flights to New South Wales, Tourism Minister Stuart Ayres said the November 1st deadline was chosen.
A total of 399 locally acquired COVID-19 cases and four deaths were reported by the state up to 8:00 p.m. yesterday, according to the release.
During the reporting period, 85,000 tests were conducted.
More than 650 persons in the state have been diagnosed with COVID. Of those, 145 are in the hospital's critical care unit (ICU).
Hospital admissions have decreased since October 1 from 1,055 to 677, despite predictions from NSW Health pandemic modelling that October will be a particularly bad month for hospitalizations and intensive care admissions.
At the beginning of the month, there were 210 persons in intensive care. There are now only 145.
Perrottet, on "Freedom Day," cautioned that the anticipated rise in cases from loosened restrictions may take up to two weeks to show.
Visitors in homes, large outdoor events, pub standing and the end of caps at weddings or funerals are examples of these trends.
Greater Sydney residents had also been promised 80% regional travel, but the government has now put it back to November 1.
Mayors from outlying districts have expressed concern about the spread of disease due to differential vaccination rates.
According to Deputy Premier Paul Toole, only 36% of NSW regional LGAs have an 80% coverage rate for the two vaccines.
Only 47.1% of individuals eligible for a vaccine have received two doses in the Byron Bay Local Government Area (LGA).
A low vaccination rate of 58.4 per cent is seen in Cessnock, a town in the Hunter area, as well as in Clarence Valley, a town in the state's northernmost district.
He acknowledged that the delay was "frustrating" for people who had booked excursions or family reunions outside of the Greater Sydney Area, Mr Toole stated in his statement.
If we establish companies and see their case numbers rise, it will put the safety of those neighbourhoods and businesses in peril.
As far as he knows, the November 1 reopening date is set in stone and won't be changed.
Although vaccine doses from the regions had been moved to Sydney areas with the highest COVID-19 case counts earlier in the Delta outbreak Mr Perrottet said vaccination supplies no longer posed a problem for the regions in his statement yesterday.