Sydney Airport Arrivals From Southern Africa Test Positive For Covid-19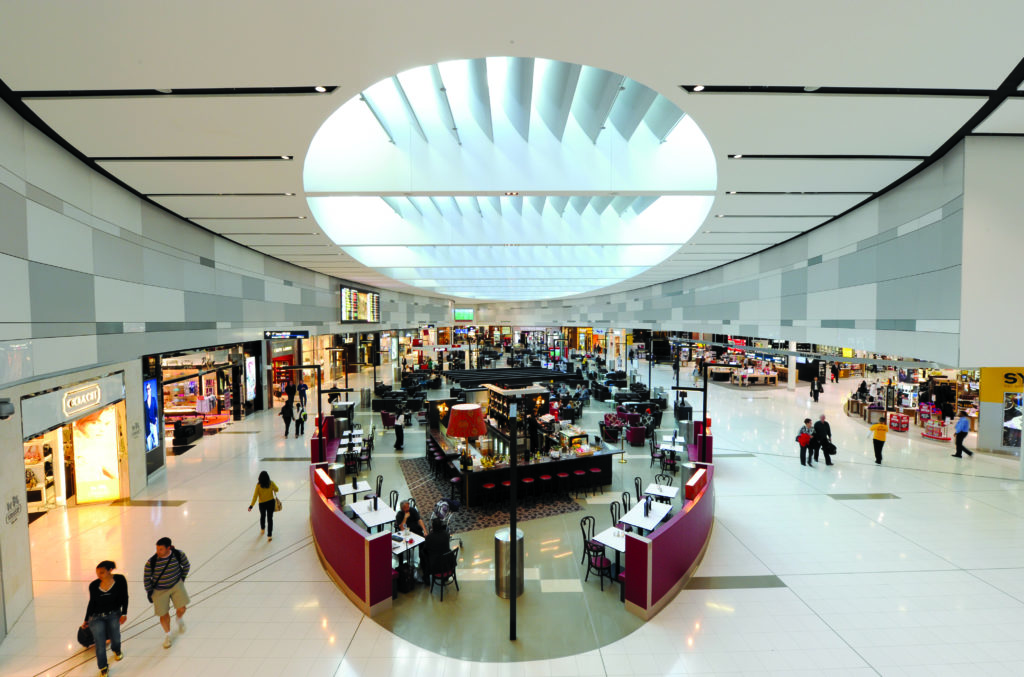 Urgent genomic testing is underway to ascertain whether two overseas passengers who tested positive for COVID-19 after landing in Sydney are carrying the new Omicron variant.
A Qatar Airways aircraft from Doha arrived in Sydney at 7 p.m. Friday night, carrying 14 passengers from the nine southern African countries affected by the new COVID-19 strain.
NSW Health reported yesterday that two of the travellers tested positive for coronavirus upon arrival at the airport.
Urgent genomic sequencing is being performed to determine if they are infected with the new Omicron B.1.1.529 mutation.
South African researchers found a new mutant of the Coronavirus called "Omicron," which is multi-mutated and can be highly contagious, sparking worldwide alarm and resulting in the cancellation of numerous international flights.
On Friday, the World Health Organization classified the mutated as "a source of worry
Scientists are working around the clock to analyse and understand this mutant's behaviour.
The passengers infected with COVID-19 were transferred to a special health facility and will be quarantined for 14 days.
"Other passengers on the flight may be considered close contacts and will be contacted and asked to get tested immediately and isolate for 14 days in accordance with a public health order," NSW Health said in a statement.
"In accordance with Commonwealth guidelines, all travellers arriving in NSW who have been in South Africa, Lesotho, Botswana, Zimbabwe, Mozambique, Namibia, Eswatini, Malawi, or Seychelles within the 14-day period preceding their arrival in NSW must enter hotel quarantine for 14 days, regardless of vaccination status."
All visitors who have been in another country within 14 days of arriving in NSW must travel directly to their place of residence or accommodation and isolate for 72 hours, pending further health advice."
Anyone who has already arrived in NSW and has spent the past 14 days in any of the nine African countries must be tested immediately and isolated for 14 days.
Meanwhile, Germany confirmed its first two cases of the new Omicron strain of Covid-19 on Saturday, in travellers arriving at Munich airport from South Africa, according to regional officials.
Belgium revealed on Friday that it has discovered the first reported case of the new Covid-19 variant in Europe, in an unvaccinated person returning from overseas.
Meanwhile, Britain verified its first two instances of the new Omicron strain, which the World Health Organization has classified as a concern variety.
The Netherlands stated on November 26 that 61 passengers on two planes from South Africa tested positive for the virus upon arrival in Amsterdam.
On Friday, EU officials agreed to push all 27 member countries to ban travel from numerous southern African countries, a strategy Germany has previously stated.
A number of countries, including Australia, Canada, European Union member states, and the United States, have imposed restrictions on air travel from South Africa and neighbouring countries in an attempt to stem the spread of the Omicron variant of COVID-19, which appears to be highly transmissible.
The cascade of travel bans from nations around the world came just days after South Africa informed the World Health Organization that Omicron had been detected in that country, and as the WHO flagged concerns that the profile of Omicron suggests an increased risk of reinfection with the variant.