Travel tech this week: DiDi, Rapido, and WeTravel launch new services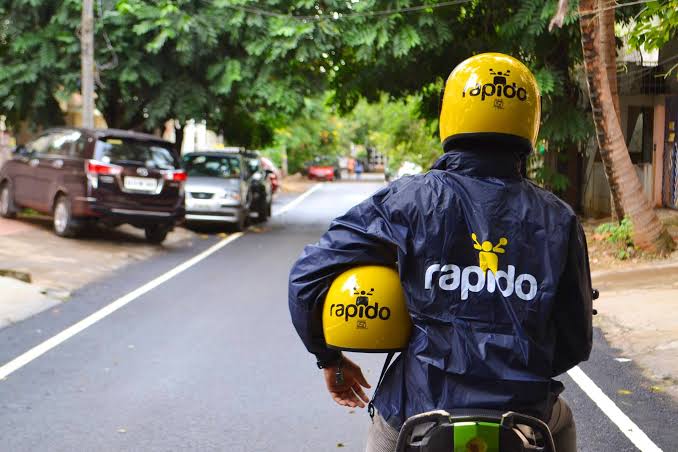 DiDi Chuxing is launching its food delivery in Mexico City, while Bangalore-based Rapido is expanding in New Delhi by offering free rides.
DiDi Food arrives in Mexico City
Didi Chuxing has announced today it will start offering DiDi Food, its food delivery service in Mexico City, after successful launches in Guadalajara and Monterrey, the country's 2nd and 3rd largest cities.
DiDi Mexico has expanded its ride-hailing operations to 32 cities in Mexico since April 2018, covering over 50% of the nation's population. Earlier launch campaigns of DiDi Food in Guadalajara and Monterrey in April and October 2019 were met with enthusiastic restaurant sign-ups and user downloads.
Martin Mao, general manager of DiDi Mexico, said, "We are very excited to expand our service from ride-hailing to food delivery in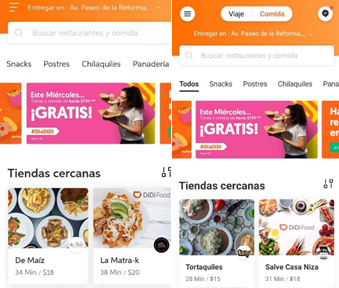 Mexico, where its cuisine is celebrated as a UNESCO Intangible Heritage of Humanity. Building on AI capabilities and the deep expertise of our local team and partners, we will make continuous investments in DiDi Food to enable a broader selection and competitive prices for consumers, and fairer, transparent earnings for restaurateurs and couriers."
DiDi Food brings to Mexico innovations and service features tailored to the local marketplace. Each restaurateur is equipped with a free personal tablet to create their own promotion menus and supported by a designated DiDi business advisor to help provide operational analysis and growth planning through continuous offline communications.
DiDi Food provides 24/7 live human customer and delivery partner support. DiDi also plans on launching more Couriers' Clubs and benefit programs. "We believe our success depends on how we create unique value for our users, partners, and the local economy," said Mao.
WeTravel Card now available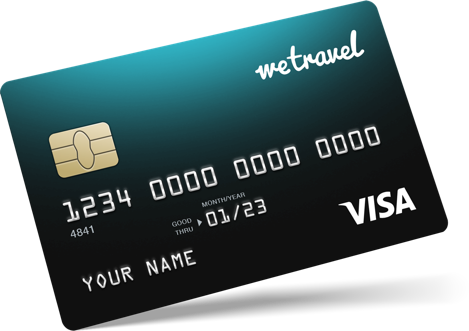 Payment and booking platform for travel companies WeTravel has launched the WeTravel Card, the first prepaid credit card available for all travel operators in the US. Using the card, they can tap into the funds and pay their vendors, without having to transfer the money to a separate bank account first which would normally take about 3 days on average.
The brand new WeTravel Card enables online and over the phone payments anywhere where Visa® is accepted, without the actual need for a physical card. Now, WeTravel users can enjoy real-time access to any funds collected on the WeTravel balance by a simple transfer to their card within seconds, instead of waiting for days for bank payouts.
An approved WeTravel user can create a WeTravel Card in no time for free and without any application procedure. While using the card, travel operators do not have to pay for any monthly, sign-up, or annual fees. Moreover, they can pay vendors overseas without any foreign transaction fees. In case a payment is made in a currency other than USD, the merchant will be paid in their local currency.
According to Johannes Koeppel, CEO and co-founder of WeTravel, "For multi-day travel companies that already collect payments and manage bookings with WeTravel, paying their vendors directly from the platform is the natural next step. Using this brand-new card, our users can now easily pay vendors the moment they make a sale."
WeTravel is offering virtual cards to all users today, while physical cards will start shipping in the coming months.
All the odds are in your favour during odd-even scheme
With the odd-even scheme right around the corner, Rapido is all set to make their grand entrance and winning hearts of people in the capital by offering free rides.
Rapido is now available in New Delhi. With the launch mainly set to all the areas of Delhi, the prime focus is within central and south Delhi, targeting areas like Vasant Vihar, HauzKhas, Paharganj, Saket, Kamala Market, Tilak Marg, Rajiv Chowk, Chanakya Puri Tuglak Road, etc. to bring in the solution for last-mile commutes, especially the ones who use the metro services as frequently as every day.
When Rapido extensively started their services back in 2016 around Gurgaon, Noida, Ghaziabad & Faridabad, they offered free rides all through-out the odd-even rule. With an innumerable number of bookings they saw, they had a clear vision of what's next in the pipeline for them.
Currently, the services are spread across all tiers of the country targeting all niches of commuters and making commute the least of their worries. Nirmal, senior expansion manager for Rapido, says, "Rapido's concept is based around providing convenient and high-quality transport facilities for solo commuters, especially those who need to travel far or have to get somewhere quickly."
With over 10 million happy customers and their presence spread across 90 cities, Rapido is striving hard to reach a number of people every day and bring happiness in their lives by providing a fast and affordable source of transport.